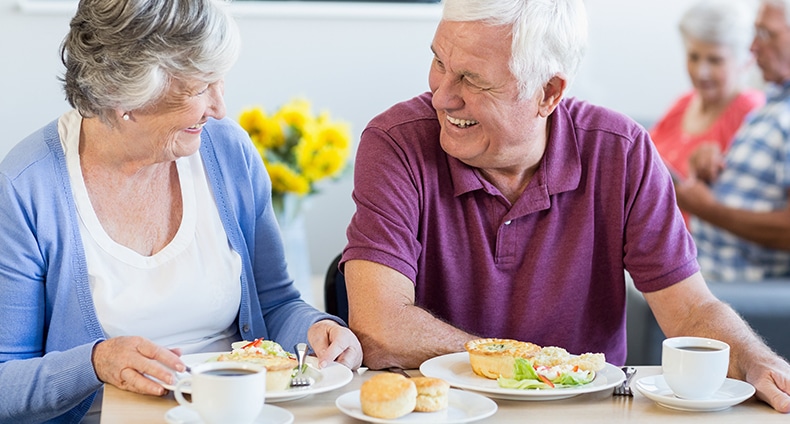 NO RECOVERY NO FEE

Free Case Review
Los Angeles Nursing Home Abuse Lawyers Handling Malnutrition & Dehydration Claims
Tough representation for California nursing home seniors when their nutrition is neglected
Every senior in a Los Angeles nursing home should be fed a healthy diet that includes nutritious meats, grains, vegetables, fruits, proteins, and liquids. The nursing home should know the unique dietary requirements of each resident including what changes may be necessary based on the senior's ability to feed himself/herself, what medications the resident is taking, and other health factors. Health plans should be reviewed by nutritionists and physicians.
At Garcia & Artigliere in California, our Los Angeles nursing home dehydration and malnutrition lawyers have more than 150 years of combined experiencing fighting for seniors who are abused or neglected. In one illustrative case, Stephen M. Garcia obtained a $1.5 million verdict for the family of a woman who died from infected and necrotic pressures sores after being admitted for malnutrition, diarrhea, and vomiting. We work with nutritionists and physicians who are skilled at explaining and testifying about why a nursing home failed to provide the foods and beverages seniors need for their very survival and the consequences of those failures.
NO RECOVERY NO FEE

Free Case Review
Why is dehydration so dangerous?
The National Institutes of Health (NIH) states that dehydration is common among the elderly and "is associated with several serious adverse events, including longer hospital stays and higher mortality rates."
The causes of acute dehydration often include heatstroke, illness, and intense physical exercise. The causes of chronic dehydration include low fluid intake over a long time period. Chronic dehydration is harder to determine than acute dehydration.
Some of the reasons the elderly are more prone to chronic dehydration are that they're less sensitive to thirst, have difficulty urinating, and tend to drink less than younger people. Dehydration in the elderly is usually diagnosed through blood tests.
Seniors with dementia or Alzheimer's need special attention because they have difficulty communicating that they're thirsty. The Los Angeles nursing home staff may fail to monitor a senior's liquid intake, especially if there's a lot of turnover.
What are the symptoms of dehydration in the elderly?
Dehydration symptoms include:
Thirst
A sticky or dry mouth
Skin that is dry
Reduced frequency of urine
Reduced urine output
An inability to sweat
Low blood pressure
Breathing that is quickened
Severe cases of dehydration may result in delirium and unconsciousness. Complications include kidney failure, seizures, kidney failure, swelling of the brain, and being in a coma.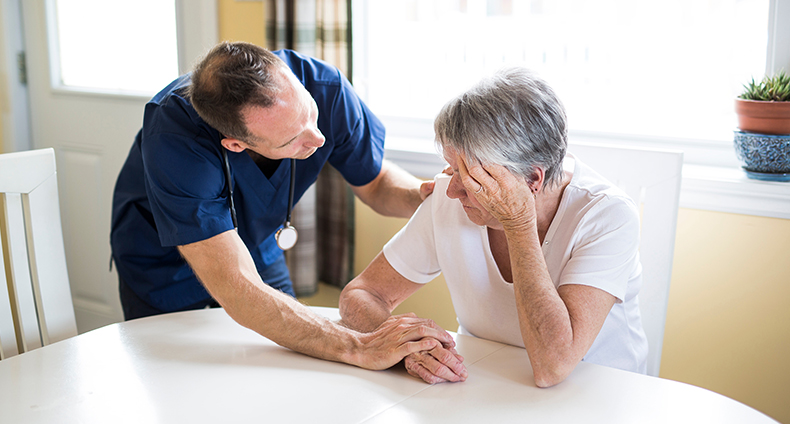 Why is malnutrition so dangerous?
There are two categories of malnutrition:
Undernutrition occurs when a Los Angeles nursing home resident is underweight or undernourished.
Overnutrition occurs when a resident is overweight or obese.
Most cases of nursing home malnutrition are due to undernutrition.
Some of the complications of undernutrition include:
Low weight. This health disorder can cause tiredness, anemia, and osteoporosis.
A weakened immune system. Nutrition is a key ingredient in fighting infections and diseases.
A higher probability of falling due to their weakened state
An increased risk of diabetes, cardiology problems, and cancer.
Malnutrition can also cause scurvy, bone and joint problems, changes in behavior, and the worsening of other health problems. It can also be fatal.
What are the symptoms of malnutrition in the elderly?
Malnutrition symptoms include:
Loss of weight
Excess weight
Fatigue and feeling weak
Difficulty swallowing
Behavioral changes such as lack of interest and irritability
Bones that are visible
Less muscle and fat
Cognitive difficulties
More infections and more severe infections
Canker sores
Dry skin
Low blood pressure
In addition to a lack of food or nutrients, malnutrition may be due to illnesses, dental problems, illnesses, problems swallowing or chewing, and depression.
How do your lawyers show that Los Angeles nursing homes should be held responsible for dehydration or malnutrition?
At Garcia & Artigliere, our Los Angeles nursing home lawyers understand the laws and regulations that govern the nutrition and care of the elderly. We understand what policies and procedures nursing homes should implement and follow to ensure each resident eats a healthy diet. We understand what signs and symptoms of dehydration and malnutrition require immediate attention. Our lawyers are skilled at showing that holding back food and liquids may be intentional and abusive.
Some of the reasons nursing homes may be liable for elder abuse or neglect include:
Lack of supervision of the residents. The nursing home should have a checklist of what each senior eats and drinks on a daily basis. Los Angeles nursing homes should take extra measures to ensure residents, especially those with cognitive or eating disorders, actually digest their meals. Some seniors may require dietary supplements
Lack of sanitary eating conditions. The dining tables and living quarters for each resident should be appetizing. The food should have enough taste to be consumed.
Failure to examine other health disorders. Nursing home staff should examine the senior for other health problems – such as bedsores, dental difficulties, or back pain – to determine if those disorders are causing the resident not to eat or drink.
Seniors who are isolated during the day and during dining hours may be less inclined to eat. Sadly, some nursing home staff members may punish residents who have cognitive challenges or disciplinary problems by denying the residents their food and liquids.
Our nursing home attorneys also examine if the Los Angeles nursing home:
Is understaffed
Failed to train their staff about nutritional issues and monitoring of each resident's food and liquid intake
Abused the resident
Failed to have specific eating and drinking policies and procedures
Failed to conduct routine physical reviews of the residents
Failed to emphasize the importance of physical exercise
How much is my California claim for dehydration or malnutrition caused by a nursing home worth?
At Garcia & Artigliere, our Los Angeles nursing home lawyers handling dehydration and malnutrition have helped thousands of seniors obtain strong recoveries for abuse and neglect because we are skilled at showing the lack of competent care and the senior's medical challenges.
Our trial lawyers demand compensation for the senior's:
Medical bills including emergency care, surgeries, doctor visits, rehabilitation therapy, assistive devices, and medications.
The loss of function of any body part
The senior's daily pain and suffering
The loss of quality of life
Our lawyers file a wrongful death claim on behalf of the family if dehydration or malnutrition causes a loved one to die.
Do you have a nursing home abuse and neglect lawyer near me?
Garcia & Artigliere represents nursing home residents who suffer from dehydration or malnutrition. We fight to obtain all the compensation your loved one deserves to compensate your loved one for his/her trauma and to ensure that nursing homes prioritize the health of each resident.
Assert your rights now. Speak with our experienced California nursing home dehydration and malnutrition lawyers today
Everyone needs a healthy diet of food and liquids. Preparing healthy meals, knowing the nutritional needs of the residents, and monitoring each resident's hydration and nutrition levels should be fairly routine. At Garcia & Artigliere, our Los Angeles nursing home dehydration and malnutrition attorneys are respected across California and nationwide for our record of success in holding nursing homes accountable for abuse and neglect. We maintain additional offices in Long Beach, Louisville, New Orleans and Phoenix. We represent clients across the United States. We do not receive compensation unless your claim is successful. Call us or contact us today to schedule a free case evaluation
Se Habla Español.
Additional services for victims of nursing home abuse in Los Angeles