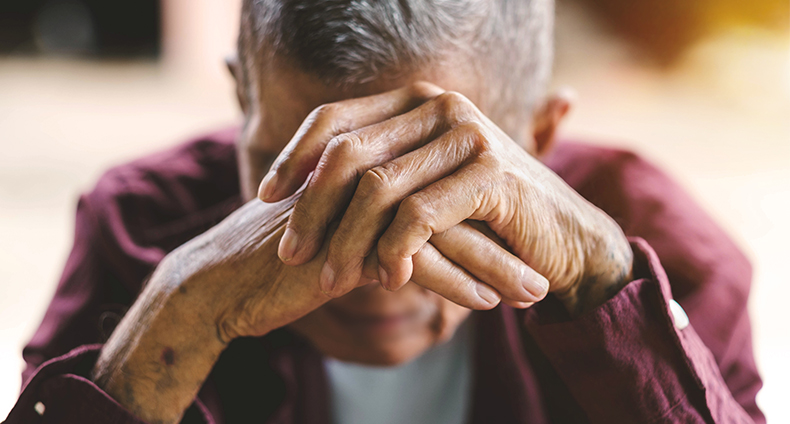 NO RECOVERY NO FEE

Free Case Review
Lawyers Handling Claims of Physical Abuse of the Elderly
Experienced advocacy for the unconscionable physical abuse of the elderly
Physical abuse of the elderly is all too common in nursing homes, assisted living facilities, and private residences. Large numbers of seniors suffer from physical, emotional, and cognitive decline. Most seniors who are physically abused may not know what has happened, are unable to report their abuse, or are afraid of the consequences if they do report the abuse. All physically abused seniors need medical help and legal help.
According to the American Bar Association, women and seniors with dementia or Alzheimer's are especially prone to physical and emotional abuse. At Garcia & Artigliere, we demand justice when seniors suffer broken bones, bleeding, cuts, head trauma, physical restraints, chemical restraints, or other forceful injuries. Many elderly victims of physical abuse never fully recover. Many require hospitalizations. Tragically, some victims do die.
At Garcia & Artigliere, we've been fighting for the victims of elderly physical abuse for 30 years. Our elder abuse lawyers are respected by former clients and lawyers across America for our record of impressive settlements and jury verdicts on behalf of physical abuse victims. We've helped to obtain more than $3 billion in recoveries for people around the country. We're experienced at trying cases in federal and state courts. Call us for help now.
NO RECOVERY NO FEE

Free Case Review
What is physical abuse?
The US Centers for Disease Control and Prevention states that physical abuse occurs "When an elder experiences illness, pain, injury, functional impairment, distress, or death as a result of the intentional use of physical force and includes acts such as hitting, kicking, pushing, slapping, and burning."
Physical abuse is a crime. Physical abuse can take an active form such as striking or hitting a senior, or engaging in sexual contact or abuse. Physical abuse can also include more silent forms of abuse such as the use of physical restraints or chemical restraints.
What are the signs of physical abuse of the elderly?
Family, friends, nursing home staff, and others who care for an elderly person should be suspicious if the elderly person:
Has an unexplained bruise, scar, or injury
Shows signs of agitation, anxiety, or distress
Keeps a safe distance away from the people he/she normally trusts
Has a change in personality or demeanor
Loses an unusual amount of weight
Complaints of being unable to sleep
Is quiet or withdrawn
Gives unclear or vague answers for their injuries
Has recurring injuries
Is hospitalized
Dies suddenly
Why does physical abuse of the elderly happen?
First, it's important to know that anyone can be a physical abuser, including caretakers. Abuse may be due to:
Inexperience or lack of training when working with seniors who have cognitive impairments
Substance abuse of alcohol or drugs
Antisocial behavior
Nursing homes may be liable for elder abuse due to:
Not enough qualified staff
Members of the staff who are burned out or stressed
The failure to run background checks
The failure to hire and train staff workers who are qualified to handle dementia and Alzheimer's patients
Poor oversight and monitoring of the staff
Failure to create policies and procedures to report and discipline any employee who abuses a resident
Seniors who have any type of disability are also at greater risk for physical abuse because caretakers often don't understand how to manage the senior's disability.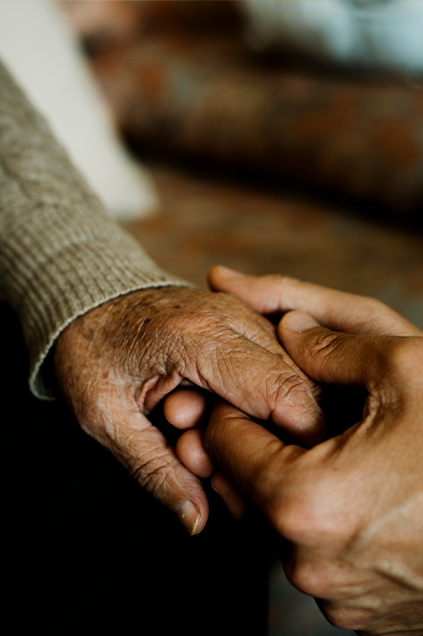 What types of injuries does physical abuse cause?
The elderly are especially prone to more severe injuries and need more time to heal. Physical abuse may cause head injuries, traumatic brain injuries, spinal cord damage, traumatic amputation, broken bones, burns, hearing or vision loss, nerve damage, and many other types of severe harm.
Physical abuse may cause a resident to suffer illness and medical disorders due to medical neglect or medication mistakes. Medical neglect may include failing to ensure that the resident receives prompt medical care and receives the correct medications in the correct dosages at the correct time. Medications should never be used to restrain a resident or given with the knowledge the resident will suffer.
Many residents live the rest of their lives in agony. Some physical assaults are deadly.
Who is responsible for physical abuse of the elderly?
The person who commits physical abuse should be held liable civilly. He/she may also be liable criminally. We do work with the police when an abuser is criminally charged.
Entities like nursing homes may be liable if the person who committed the abuse was an employee. The nursing home (or a similar entity such as a long-term care facility) may be liable if it failed to vet the abuser, failed to monitor the abuser, or failed to investigate complaints about the abuser.
The management of the nursing home or a related facility may also be liable for any physical abuse suffered by a resident.
How much is my elder abuse claim worth?
At Garcia & Artigliere, we fight for all the compensation seniors who have been physically abused deserve. Victims of physical abuse deserve compensation for all their current and future:
Medical expenses of any nature
Lost wages and lost income
Physical pain and emotional suffering
Loss of quality of life
Any property damage
Physical abuse is especially egregious. It's not just a negligent act. It's a malicious act. For this reason, we also usually seek punitive damages against the wrongdoers to ensure that nobody else is mistreated.
If a loved one died due to physical abuse, we file a wrongful death claim on behalf of the senior's family.
How much time do I have to file an elder abuse claim?
Each state has its own statute of limitations for physical abuse claims. It is best to contact our skilled elder physical abuse lawyers as soon as possible so we can:
Answer all your questions
Review your medical condition and current medical care
Investigate your claim
Speak with anyone who has information about the claim
Review whether a nursing home or other responsible parties had prior notice that the person who physically abused a senior had a prior record of abuse
Encourage other victims like yourself to come forward
The time limits may be just a matter of months or a year if the defendant is a governmental entity, the wrong involved medical malpractice, or the claim is a wrongful death claim. Again, don't wait. Call us now to protect your claim.
Do you have an elder abuse lawyer near me?
Physical abuse of a senior is horrifying. At Garcia & Artigliere, we fight aggressively on behalf of seniors and families when injuries or deaths occur due to physical abuse. We work to hold everyone responsible liable for their outrageous conduct.
Stop physical abuse now. Speak with our lawyers at Garcia & Artigliere today
Your mother, father, aunt, uncle, sibling, or grandparent earned the right to enjoy their senior years. They should never have to think about being attacked. The people and nursing homes that commit physical abuse or allow it to occur must be held accountable. You deserve compensation for this horrible wrong. At Garcia & Artigliere, our senior physical abuse lawyers have more than 150 years of experience fighting for seniors when they are abused or harmed due to neglect. We have the experience and resources to hold wrongdoers accountable.
To assert your claim, call or contact our offices today to schedule a free, confidential consultation. We represent the elderly and families in California, Louisiana, Arizona, and across the United States. We only receive compensation if you do.
Se Habla Español.
Additional services for victims of elder abuse