NO RECOVERY NO FEE

Free Case Review
Lawyers Handling Claims of Elder Neglect
Experienced representation when private caretakers, nursing homes, and medical providers cause harm
Not all forms of abuse are malicious; in fact, one of the most prevalent forms of elder abuse is actually neglect – the failure of a caregiver to meet the needs of an elderly person. Family members, trained nursing home staff, and medical professionals can all engage in neglectful actions or inactions.
At Garcia & Artigliere, our elder abuse and neglect lawyers understand the specific types of care the seniors deserve and why the failure to receive that care is unreasonable, careless, or negligent. We've helped thousands of people obtain more than $3 billion dollars in recoveries. Contact us today to learn more.
NO RECOVERY NO FEE

Free Case Review
What are examples of elder neglect?
At Garcia & Artigliere, our negligent elder care lawyers handle the full range of harm that negligent senior care and negligent medical care causes, including:
Failing to provide the senior's basic needs. According to the US Centers for Disease Control and Prevention (CDC), these basic needs include food, water, shelter, clothing, hygiene, and essential medical care. The senior's room and residence should be sanitary and well-organized. The elderly should wear clean clothes, brush their teeth, and be well-groomed.
Failing to address mobility needs. Senior living areas, especially ones such as nursing homes, rehab centers, and assisted living facilities, must be clean and organized at all times. Seniors can easily trip, slip and fall if there are obstructions in the walkway, or if there are unsafe or missing handrails. It can also be a sign of neglect if the elderly person wanders away or leaves home or a facility without a caretaker's knowledge.
Medical neglect. Examples of medical neglect can include:

Failure to administer medications
Failure to administer the right dosage of medications
Failure to accurately update charts or medical records
Using chemical restraints to keep a senior "calm" when such a restraint is not medically advised
Failure to identify and address conditions such as bed sores, scabies, obstructions in breathing or feeding tubes, or infections

Emotional and social neglect. Nursing homes and any person or business that is caring for a senior in his/her own home is engaged with family and friends. Seniors should engage in exercise where possible and with other seniors in social activities.
Special care and attention should be paid to residents with dementia, Alzheimer's, or other cognitive disorders.
Seniors who are neglected may suffer malnutrition, dehydration, broken bones, choking episodes, medication mistakes, the flu and other contagious diseases, anxiety, depression, isolation, skin disorders, infections, and other health disorders. Some negligent acts or omissions may cause a senior to die.
Why are elderly people neglected?
Not all acts of neglect are malicious, but they are intentional: caretakers – whether in a private hospital or nursing home, or those who come directly to the senior's house – may make decisions that can have long-term consequences on their wards. Administrators for long-term care and residential facilities may make decisions that are beneficial to their bottom line but cause harm to the people they care for. Some of the leading causes of elder neglect include:
Understaffing. Each senior requires individual attention. Care providers for seniors who live in their homes and nursing homes need to ensure that they have enough competent staff members to provide quality care. Many senior care mistakes happen because employees are tired, overworked, or stressed.
Not conducting background checks. Caretakers need to ensure that their employers have the proper credentials, certifications, and licenses. Employers should run background checks to ensure that new hires don't pose a risk to the seniors they'll be helping.
Not training and monitoring the employees. Home-health providers and nursing homes need to explain what's expected of each employee, how the employee will handle specific problems that are likely to arise such as bedsores, falls, seniors with dementia. The senior care providers should continually monitor the employees to ensure that they are complying with the necessary safety standards.
Not creating or using an individual care plan. Each senior has a unique set of challenges. In addition to general policies, personal and business caretakers should have specific detailed care plans for each senior.
Failing to create and implement written policies and procedures. Nursing homes and private caretaking companies should have written policies and procedures for the employees that create standards for working with seniors, address their challenges, report abuses, ensure the rights of seniors are protected, and continually improve the care that is provided.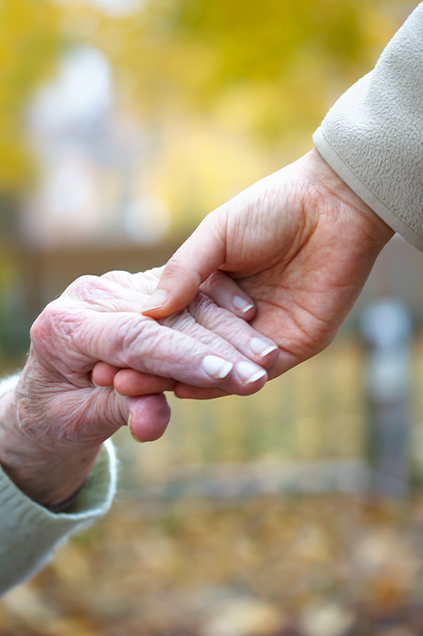 What are my options if my elderly loved one was neglected?
Your loved one has rights, and Garcia & Artigliere is here to uphold them.
If any type of abuse occurs, it may be necessary to contact the police or local governmental organizations that protect seniors. If abuse or neglect occurs at a nursing home, the senior can also contact the state ombudsman.
If a private caretaker, nursing home, or hospital fails to provide competent care that harms a senior, the best course of action is to contact our elder abuse and neglect lawyers. We'll explain your rights, review your options, and hold the caretakers accountable if their negligence causes harm.
Our lawyers demand compensation for all your medical bills, pain and suffering, any lost income, loss of quality of life, and any other damages that may apply. In wrongful death claims, we seek compensation for the funeral and burial expenses; financial damages; and the loss of support, guidance, and companionship your loved one would have provided.
In some cases, we may seek punitive damages. We may also seek to require that the negligent caretaker show specific steps they'll be taking to stop further negligence.
Do you have an elder neglect lawyer near me?
At-home caretakers, nursing home care providers, and hospitals earn a nice fee for providing care to seniors. The care must not cause physical or emotional harm. At Garcia & Artigliere, we assert the rights of seniors for harm caused by negligent senior care or negligent medical care.
Contact Garcia & Artigliere if your elderly loved one has been neglected
At Garcia & Artigliere, our elder abuse and neglect lawyers are seasoned trial lawyers. We try cases in state and federal courts. We've earned the respect and admiration of former clients and the legal community for our impressive record of settlements and jury verdicts. We work with professionals who understand medical and senior care standards and the full consequences of the senior's injuries.
To assert a senior's right to damages or to file a wrongful death claim, call or contact our offices today to schedule a free, confidential consultation. Our negligent elder care lawyers represent seniors and families in California, Louisiana, Arizona, and across the United States. We only receive compensation if you do. Call us for help now.
Se Habla Español.
Additional services for victims of elder abuse