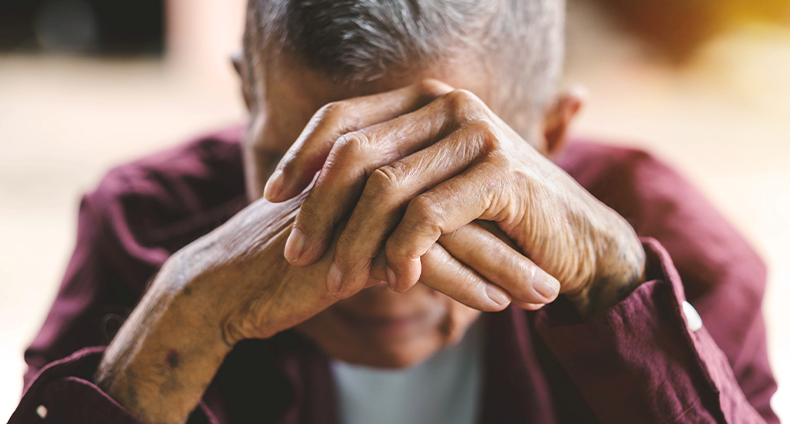 NO RECOVERY NO FEE

Free Case Review
Los Angeles Elder Abuse Lawyers
Aggressive representation for seniors who are abused, neglected, or mistreated in California
The elderly have earned the right to live their remaining years and decades in the best health possible – enjoying their relatives and friends – and the activities that make life fun and rewarding. When home-care providers, private community care providers, nursing homes, and residential care providers violate the trust, safety, and well-being of seniors due to abuse or neglect; these providers should be held accountable. Physical, sexual, and emotional abuse are intolerable.
Los Angeles seniors, people who are 60 or older, who suffer abuse should contact Garcia & Artigliere as soon as elder abuse is suspected. Our lawyers have helped thousands of people obtain more than $3 billion through our work on lawsuits. Our California elder abuse lawyers have been fighting for seniors since 1993 in federal and state courts. We understand who is accountable for abuse (often it's not just the abuser) and how to assert your rights. We'll explain your rights, fight for all the compensation you deserve, and seek orders to prevent further elder abuse.
NO RECOVERY NO FEE

Free Case Review
What is elder abuse?
Elder abuse is unconscionable. It is the intentional mistreatment of the people we love – often because they have physical or cognitive difficulties which means they struggle to defend themselves.
Garcia & Artigliere handles the following types of elder abuse as defined by the National Institute on Aging (NIA) as follows:
Physical abuse. This type of abuse includes any physical contact with a senior including punching, hitting, pushing, slapping, or causing bodily harm in any way. The use of physical or chemical restraints is also considered physical abuse.
Sexual abuse. This type of abuse involves any type of sexual contact that is not consensual or involves a senior who is not competent to consent. Sexual abuse includes rape, sexual assault, sexual harassment, and pledges for better treatment in return for sexual contact.
Neglect. Nursing homes and assisted living facilities have a duty to protect their residents from known dangers including falls, bedsores, malnutrition and dehydration, and broken bones. Failing to implement safety recalls, vet employees, and respond to complaints are signs of neglect.
Other types of abuse of seniors include emotional abuse such as isolating a senior or denying the senior the ability to communicate and financial abuse such as using a senior's credit cards or accessing his/her Social Security accounts.
Who commits elder abuse in Los Angeles?
The people who may abuse a senior include family members, home health care aides, day care staff members, and the staff members of nursing home facilities. Visitors to any long-term facility, contractors, and healthcare providers may also abuse a senior.
The abusers and the agencies and businesses (including nursing homes) that employ an abuser or grant access to an abuser may all be liable for any elder abuse that happens in Los Angeles. Filing a complaint with the state ombudsman can help stop the abuse before it escalates.
How do you know elder abuse is occurring in Los Angeles?
Family, friends, nursing home supervisors, and everyone concerned about a parent or other senior should look for the following signs of abuse or neglect:
Physical signs of elder abuse include:
Bedsores
Weight loss
Dehydration/malnutrition
Broken bones
Scars, bruises, and cuts
Head injuries
Dental problems
Falls
Difficulty sleeping
Signs of physical or chemical restraints
Signs of sexual abuse and emotional abuse of the elderly include:
Anxiety and depression
A lack of participation in social activities
Changes in mood
Fatigue
An inability to communicate
Changes in healthy habits
Confusion
Feelings of hopelessness
Thoughts of the end of life
Post-traumatic stress disorder (PTSD)
Lack of interest in sexual discussions
Rocking back and forth
Signs of neglect by a private caretaker or a nursing home include falls, unsanitary living conditions, medication mistakes, bowel and bladder difficulties, wandering and elopement, and an unwillingness to assert one's rights or a lack of understanding of those rights.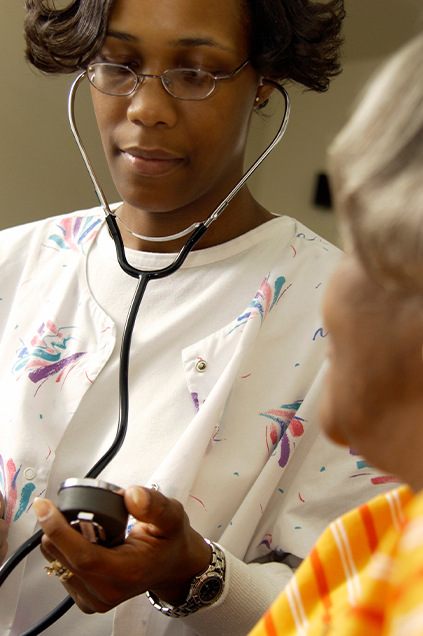 How can I help protect a senior I adore from elderly abuse in California?
Family, friends, and everyone who has the best interests of the elderly in Los Angeles at heart are often the only hope for seniors since many seniors have cognitive impairments or find it difficult to speak for themselves. The more those who love a senior visit with the senior and look for the signs of mistreatment, the better they can help protect the senior from elder abuse or neglect.
Helpful steps including:
Regular personal visits with the senior combined with communication by email and phone
Monitoring caretakers and nursing home staff to ensure they are treating your loved one compassionately
Reviewing the senior's medications to be certain the senior is taking the correct medications, in the correct amounts, at the correct times
Asking the senior to review financial records to look for unauthorized transactions
Reporting any indications of nursing home abuse to the state ombudsman.
Helping the senior assert their federal and Medicare/Medicaid rights
Help protect seniors. If you think that an elderly person is being abused or neglected, call our Los Angeles elder abuse lawyers now. We'll work to immediately investigate the conduct, notify the proper officials including protective services, the police, and notify the local ombudsman. We'll also file an elder abuse complaint to put the abuser and any complicit parties on notice that the misconduct must stop and that we are seeking full compensation for the senior's suffering.
How can your Los Angeles elder abuse attorneys help?
At Garcia & Artigliere, our priority is to fight for seniors who often can't speak for themselves. We'll work to obtain the evidence needed to support the senior's claim, explain everyone's rights, and work with doctors to ensure the senior's health is diagnosed and treated.
We have represented more than 3,500 seniors in Los Angeles and nationwide. Among our record of impressive results, Garcia & Artigliere has:
Acted as counsel in the largest Elder Abuse and Dependent Adult Civil Protection Act settlement in California history, totaling $38.6 million.
Successfully handled class action claims including obtaining $6 million in a class action settlement award on behalf of senior residents of the Ensign Corporation's California long-term care facilities.
Worked on lawsuits that resulted in more than $3 billion dollars in recoveries.
Do you have an elder abuse lawyer near me?
Garcia & Artigliere's Los Angeles office is located at 2029 Century Park East, Suite 400. We are a leader in elder abuse litigation. We'll calmly and clearly explain your rights and move your case toward a just conclusion.
Call the California elder abuse lawyers at Garcia & Artigliere today
At Garcia & Artigliere, we treasure our seniors. We work aggressively to hold any person or business that mistreats seniors accountable to the full extent of the law. To discuss how to protect a senior and how to hold abusers and negligent actors accountable, call or contact our offices today to schedule a free, confidential consultation. Our lawyers represent seniors and their families across America from offices in Long Beach, New Orleans, Phoenix, and Louisville. There are no upfront costs. We don't get paid unless you get paid.
Se habla español.
Additional services for victims of elder abuse in Los Angeles