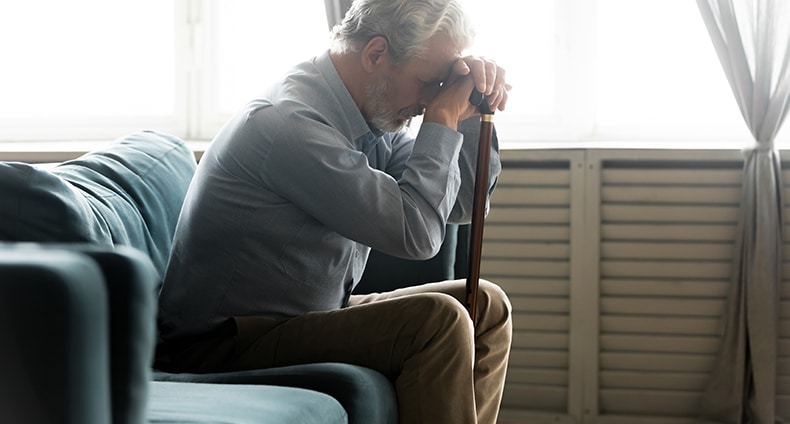 NO RECOVERY NO FEE

Free Case Review
Los Angeles Lawyers Handling Claims of Elder Neglect
Fighting for the victims of negligent senior care in California
Elder abuse isn't confined to physical, sexual, or emotional abuse. Elder abuse also includes neglect - the failure of an individual caregiver, a home-health service, a nursing home, or anyone who assumes the responsibility of properly caring for an elderly person to provide competent care. Neglect consists of owing a duty, breaching that duty, and causing the senior to suffer injuries. All caretakers of the elderly should know what health problems and other care problems are likely to arise, take steps to prevent or minimize those problems, and provide immediate medical care for the senior.
At Garcia & Artigliere, our elder abuse and neglect attorneys have been fighting to ensure seniors in California receive quality care since 1993. We've helped 3,500 consumers nationwide obtain strong recoveries, including many results for more than one million dollars. We are skilled at showing why caretakers caused the seniors they care for to suffer injuries and what steps should have been taken to prevent any harm. Our Los Angeles elder neglect lawyers fight to obtain full compensation for the senior's medical bills, pain and suffering, and any loss of quality of life.
NO RECOVERY NO FEE

Free Case Review
What types of elder care in Los Angeles is considered neglectful?
At Garcia & Artigliere, our Los Angeles elder neglect lawyers represent seniors who suffer harm due to all types of neglect including the following:
Not providing the senior with his/her essential requirements. The US Centers for Disease Control and Prevention (CDC) states these needs include food, shelter, clothing, water, hygiene, and quality medical care. The meals should be nutritious. The clothes should be clean and match the senior's tastes. The bed should be comfortable. The senior should bathe regularly, be well-groomed, and smell and look nice.
Improper fall and mobility care. Nursing homes, adult daycare facilities, and even caretakers at the senior's home should take steps to ensure the senior can't trip, slip, or fall. The floors should be free of debris and level. The handrails should be secure. The lighting should be bright. Nursing homes, rehab centers, and assisted living facilities need to design their premises with the possibility of falling in mind. Senior caretakers should be able to work with residents who need canes, wheelchairs, and other mobility aids.
Medical neglect. Nursing homes normally provide medical care in addition to residential care and social care. Other caretakers who provide medical care must provide competent medical care. A few examples of medical neglect include:

Not providing the correct medicines in the correct dosages at the correct times
Not anticipating and not monitoring any adverse drug reactions
Failing to keep accurate medical records
Using chemical restraints to keep an elderly person "calm" when such a restraint is not medically advised
Failing to identify, prevent, and treat bed sores, scabies, breathing obstructions, infections, bowel and bladder disorders, and other medical problems

Emotional and social neglect. Personal caretakers, local senior care agencies, nursing homes, and other senior care providers must also help seniors stay connected, engaged, and in communication with family, friends, and other people.
What are the risks of elder neglect?
Some of the dangerous consequences of elder care neglect include:
Bowel and bladder disorders
Complications from infections
Choking
Contagious diseases such as the flu
Skin disorders
Isolation
Anxiety
Depression
Tragically, neglect by Los Angeles caretakers can cause a senior to die.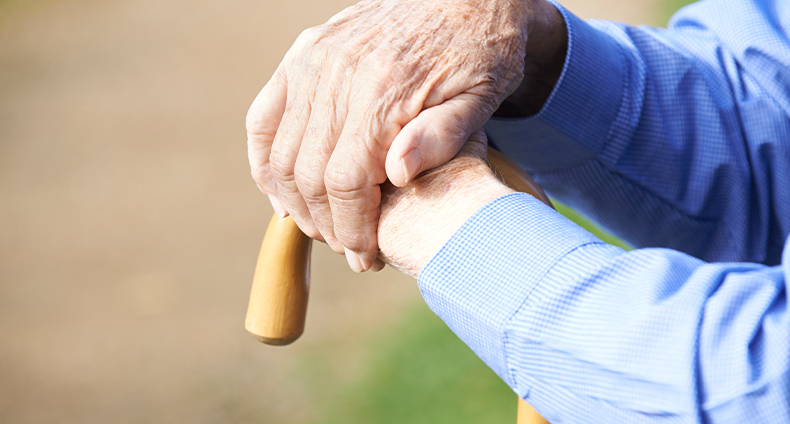 Why does neglect of the elderly in Los Angeles occur?
Private caretakers, hospitals, nursing homes, and other senior care providers need to work with gerontologists, family doctors, engineers, and professionals in the senior care business sector to properly:
Design facilities
Plan for the needs of their senior patients and residents
Develop strategies for addressing any problems that may arise.
Caretakers need to understand that their priority is the safety of the senior and not their profit.
Our Los Angeles elder neglect lawyers are skilled at showing why the neglect occurred. Common causes of senior care neglect include:
Not having enough staff. Care facilities and agencies should know the healthcare and senior care difficulties each resident is likely to have. They should know the daily needs of each senior. It's not enough just to know though. The facilities and agencies need to have enough staff for the needs of each senior. Each staff member must be properly certified, qualified, and trained. Fatigue or being overworked is not a legitimate excuse.
Not vetting the employees. Caretakers should run background checks of their employees and contractors (according to federal and California law) to check if the worker might be a danger to any residents and whether there have been prior complaints involving the worker. Every worker should have the proper credentials and licenses.
Failing to educate and monitor their staff. Home-health providers, nursing homes, and other care providers need to continually educate and train their employees and staff about any federal, California, or Los Angeles regulations. Care providers should know the best practices for the type of work they do. The caretaker businesses should routinely monitor the work of the employees to ensure they are meeting the senior resident's needs and don't risk any type of neglectful care.
Failing to implement an individual care plan. Every senior is different. There should be general policies for all the residents and individual care plans to address the needs of each senior such as what medications the senior needs and what types of health problems they have.
Not developing and implementing written policies and procedures. Nursing homes and private caretaking agencies should write down their safety protocols to ensure the safety and security of each resident is reviewed and everyone who cares for the senior knows what's expected.
What rights do seniors in California have when elder care in is neglectful?
Seniors have rights. At Garcia & Artigliere, we uphold the rights of the elderly. These rights include the right to quality competent medical and senior care and the right to file grievances and complaints when care is neglectful.  In many situations, our Los Angeles elder neglect attorneys will assert these rights for the senior.
Critical senior rights include contacting the police or local governmental agencies. Residents of nursing homes have the right to contact the state ombudsman when there is abuse or neglect.
In all situations, the best strategy if there is any type of elder abuse or neglect is to contact our Los Angeles office. We'll explain your rights, review what remedies you have, and hold responsible caretakers accountable if their negligence causes harm.
Our team of Los Angeles elder neglect lawyers demands compensation for all your medical expenses, pain and suffering, any income losses, the loss of quality of life, and any other damages that may apply. If your loved one tragically died, we file wrongful death claims where we demand compensation for the funeral and burial costs; the financial damages; and the loss of guidance, support, and companionship your loved one would have provided.
In especially unconscionable cases, we seek punitive damages. We may also request that the court order that the negligent caretaker show the exact steps they'll be taking to stop further negligence.
Do you have a Los Angeles elder neglect lawyer near me?
The problems that seniors have are well-known. At-home caretakers, nursing home care caretakers, and hospitals should all prepare for these challenges and know how to handle them. At Garcia & Artigliere, we assert the rights of the elderly to compensation for injuries caused by neglectful senior care or t medical care.
Speak with Garcia & Artigliere if your elderly loved one's care has been neglected in California
At Garcia & Artigliere, our Los Angeles elder abuse and neglect lawyers have been fighting for the elderly for 30 years. We are respected nationwide. We represent the elderly and their families in state and federal courts. Our lawyers are respected and admired by our former clients and the legal community for our record of strong results.
To discuss your right to damages or to file a wrongful death claim, call or contact our offices in Los Angeles today to schedule a free case evaluation. We maintain additional offices in Long Beach, Louisville, New Orleans and Phoenix, and represent seniors across the United States. We only receive compensation if you do. Call us for help today.
Se Habla Español.
Additional services for victims of elder abuse in Los Angeles