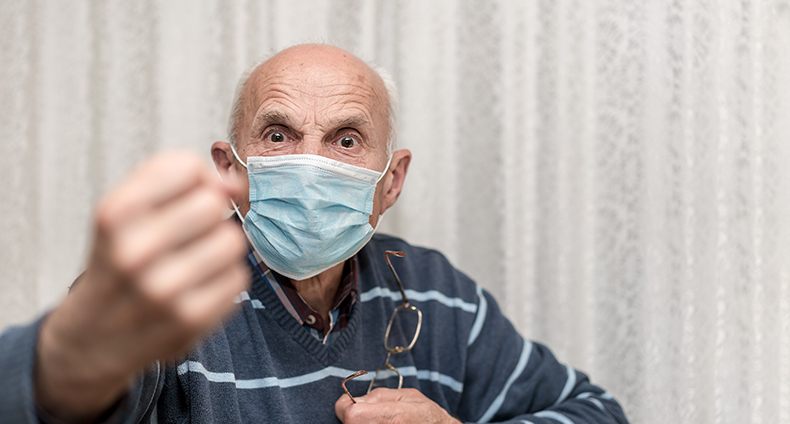 NO RECOVERY NO FEE

Free Case Review
Nursing Home Injury Lawyers Handling Resident-on-Resident Abuse Claims
Strong advocacy for nursing home residents who suffer abuse at the hands of other residents
Sometimes the most dangerous person in a nursing home isn't a staff member or an outside visitor. Sometimes the person who can cause the most physical harm to a resident is another resident. Residents who have certain psychological problems, difficulties with growing older, and difficulty coping with their pain may lash out at other residents. Many resident-on-resident incidents involve one or more residents who have dementia.
At Garcia & Artigliere, our nursing home abuse and neglect lawyers have worked on lawsuits leading to more than $3 billion dollars in recoveries across the country. We understand the policies and procedures that nursing homes should have in place to screen for violent or disruptive residents, train staff on how to treat and control unruly residents, and implement other ways to protect their residents from abuse from other residents. Our nursing home resident-on-resident abuse lawyers are ready to help you or your loved one today.
NO RECOVERY NO FEE

Free Case Review
How common are resident-on-resident attacks and confrontations?
A 2016 study by Cornell University showed that nearly one in five residents of nursing homes has been involved in a resident-on-resident incident each month. Some of these incidents can cause injuries and deaths. Many incidents are not even reported due to the dementia of some of the residents who are involved in the resident-on-resident incidents.
Resident-to-resident incidents are  defined as "Negative, aggressive, and intrusive verbal, physical, material, and sexual interactions between long-term care residents that in a community setting would likely be unwelcome and potentially cause physical or psychological distress or harm in the recipient."
Some of the contributing factors to resident-on-resident incidents include understaffing, poor training, poor risk assessment, and other types of poor planning.
A 2008 report by the National Center on Elder Abuse (NCEA), called Resident-to-Resident Aggression in Long-Term Care Settings, found that:
Nurse aides in nursing homes found high levels of residents yelling at each other.

More than 90 percent of nurse aides observed residents pushing, grabbing, or pinching each other in the prior three months.

More than 90 percent of nurse aides observed aggressive behavior between residents in the prior three months.

Nearly 40 percent of nurse aides in nursing homes observed residents exposing body parts to other residents.

Nearly 70 percent of nurse aides intervened with one resident taking another resident's possessions.
More recent studies from around the world support these findings, but it is difficult to determine exactly how many American nursing home residents are abused – or by whom they are abused. A 2019 report from the US Government Accountability Office explains that the Centers for Medicare & Medicaid Services' "data do not allow for the type of abuse or perpetrator to be readily identified by the agency. Specifically, CMS does not require the state survey agencies to record abuse and perpetrator type and, when this information is recorded, it cannot be easily analyzed by CMS."
As such, there is no way to truly know how often residents are abusing other residents in nursing homes.
What conduct is considered a resident-on-resident nursing home incident?
The NCEA analysis identified the following types of resident-on-resident events based on interviews with residents, staff, and direct observations by the researchers.
The events were based on interviews with residents, staff, and direct observations by the researchers.
Hostile interpersonal interactions (angry attempts at social control, arguments, disproportionate response to normal interaction, sarcasm or jeering, accusations).
Invasion of privacy or personal integrity (incursion on personal space, invasion of room privacy, clearing a way through congestion, inappropriate caregiving)
Roommate problems (roommate disagreements, belligerent roommate)
Unprovoked actions (verbal or

physical assault

without cause or warning)

Inappropriate sexual behavior

(unwanted sexual advances and intentional nudity or exposure in the presence of other residents.
The National Long-Term Care Ombudsman Resource Center provides the following examples of resident-on-resident mistreatment:
Hitting, kicking, biting

Invading privacy and personal space

Screaming

Verbal threats and harassment

Cursing

Roommate conflicts

Pushing

Unwanted sexual behavior

Throwing items

Destroying personal property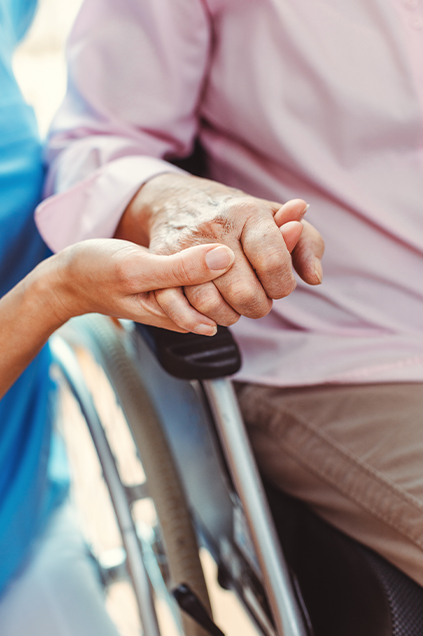 Why does resident-on-resident abuse occur in nursing homes?
Some of the risk factors for resident-on-resident incidents include:
Crowded environments

A large number of residents with dementia

Cognitive impairment of the assailant and the victim

Behavioral disturbances due to dementia

Residents with psychiatric illness or a previous psychiatric history
Some of the harmful effects of residence-on-residence mistreatment include loneliness, depression, decreased quality of life, and other harmful psychological harm. Falls, broken bones, and other physical harm are also the consequences of these attacks.
How do you prevent resident-on-resident abuse in nursing homes?
According to The National Long-Term Care Ombudsman Resource Center, every nursing home should have the right to be safe and live in an environment that "supports each resident's individuality and ensures they are treated with respect and dignity."
The Ombudsman resource center recommends that nursing homes:
Identify residents with risk factors for resident-on resident incidents and prepare care plan to meet their needs

"Identify root causes of behavioral symptoms and address them (e.g., pain, boredom, fear, sadness, hunger, changes in care needs)"

Prepare detailed comprehensive care plans.

Reduce overcrowding and noise levels

Provide areas of safe movement

Improve staffing and training for residents who have mental health and behavioral difficulties

Provide better reporting and investigating of resident-on-resident incidents

Comply with federal and state nursing home regulations
How can your nursing home abuse and neglect lawyers help?
At Garcia & Artigliere, we work with nursing home industry professionals, behavioral health professionals, and others to show that a nursing home failed to comply with the relevant laws, implement policies and procedures (such as those suggested by the Ombudsman Resource Center) and otherwise acted unreasonably.
We file claims against nursing homes whose neglect causes any resident harm – even if the harm is due to the actions of another resident. Attacks by another resident can cause serious physical and emotional harm. Many nursing home residents never fully recover.
We demand compensation for all the senior's injuries including all the current and future:
Medical expenses

Physical pain and emotional suffering

Loss of quality of life which is especially precious for seniors
Our nursing home resident-on-resident attorneys also file wrongful death claims on behalf of families if a loved one dies due to a resident-on-resident attack.
Do you have a nursing home abuse lawyer for me?
Garcia & Artigliere represents nursing home residents who are attacked or suffer harm by other residents. Our nursing home abuse lawyers will explain your rights, how the claims process works, and aggressively pursue all the damages you deserve.
Speak with our attorneys if your loved one was abused by a nursing home resident
While nursing homes have to manage a lot of different people and resources, there are proper ways to keep residents safe. There are standards and procedures that nursing homes know they should follow. At Garcia & Artigliere, our nursing home resident-on-resident lawyers have been strong advocates for nursing home residents and the elderly for decades. We're a national firm that handles cases locally and treats our clients personally.
To assert your right to hold a nursing home accountable for harm, call us or contact us today to schedule a free consultation. We have offices in California, Louisiana, and Arizona today. We serve clients throughout the country. There are no upfront costs. Our lawyers only receive payment if your claim is successful.
Se Habla Español.
Additional services for victims of nursing home abuse