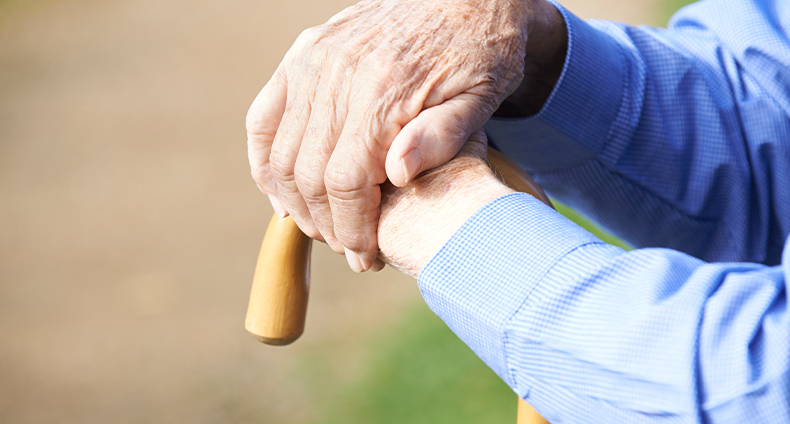 NO RECOVERY NO FEE

Free Case Review
Nursing Home Abuse Lawyers Handling Wandering and Elopement Claims
Experienced attorneys representing injured nursing home residents
Nursing homes need to ensure that their residents are safe and secure within the confines of the facility. While residents should be encouraged to get exercise and participate in community events, nursing homes should be designed and monitored so that seniors don't walk where repair work is being done, in places where they might fall, or in parking lots where cars may be driving by. The residents should never be permitted or able to leave the premises without the knowledge of the facility and without supervision.
One of the leading causes of wandering on the nursing home premises or eloping (leaving the premises altogether) is when residents have dementia or other types of cognitive impairment. At Garcia & Artigliere, our nursing home abuse and neglect lawyers have the experience and resources to show when and how a senior wandered off or eloped and what steps the nursing home should have taken to prevent these dangers. Our lawyers work to show what injuries the resident suffered and demand compensation for the resident's physical and emotional injuries.
At Garcia & Artigliere, our nursing home attorneys have worked on lawsuits that have led to more than $3 billion in recoveries, including a $38.6 million settlement, one of the largest Elder Abuse and Dependent Adult Civil Protection Act settlement (EADACPA) in California history.
NO RECOVERY NO FEE

Free Case Review
Why do nursing home residents wander or elope?
Residents who have dementia, Alzheimer's, or some form of cognitive impairment are most at risk for wandering or elopement. Nearly half of all nursing home residents have some form of dementia. These residents may leave the facility or walk in unsafe portions of the nursing home facility:
To look for a loved one

Because they are disoriented

Because they think that's where they can find food, drink, a bathroom, or other of life necessities

Boredom

Due to other aspects of cognitive decline and memory loss
Residents with cognitive disabilities may just leave because they're following visitors who just left the premises after seeing a resident.
Some medications such as sedatives may contribute to wandering or elopement.
Some of the indicators a resident might wander or elope include difficulty finding one's room, returning from walks later than they should, and forgetfulness of any kind.
According to the American Journal of Alzheimer's Disease and Other Dementias, publication nearly 60 percent of residents with Alzheimer's will wander away from a nursing facility at least once. About 70 percent of the at-risk residents who wander or elope – do not survive.
What are the dangers for wandering nursing home residents?
The greatest risk for nursing home residents who wander or leave the premises unsupervised is injuries. Falls are likely, and those falls can lead to broken bones, head trauma, or other serious harms. This can occur even if the residents never leave the property, and end up wandering into another wing. There is even a risk of attack if they wander into the wrong room.
Another danger is exposure to the elements, creating a risk of hypothermia, heat stroke, and dehydration. This exposure can not only cause illness and injury, but also delirium or cognitive challenges. The stress can lead to cardiac arrest or stroke.
Finally, wandering and elopement can disrupt a resident's medication cycle. Most folks who live in nursing homes are on at least one medication, and that medication must be administered at a specific time every day. Missing even a single dose of insulin, heart medications, or other life-prolonging and life-saving drugs could prove fatal.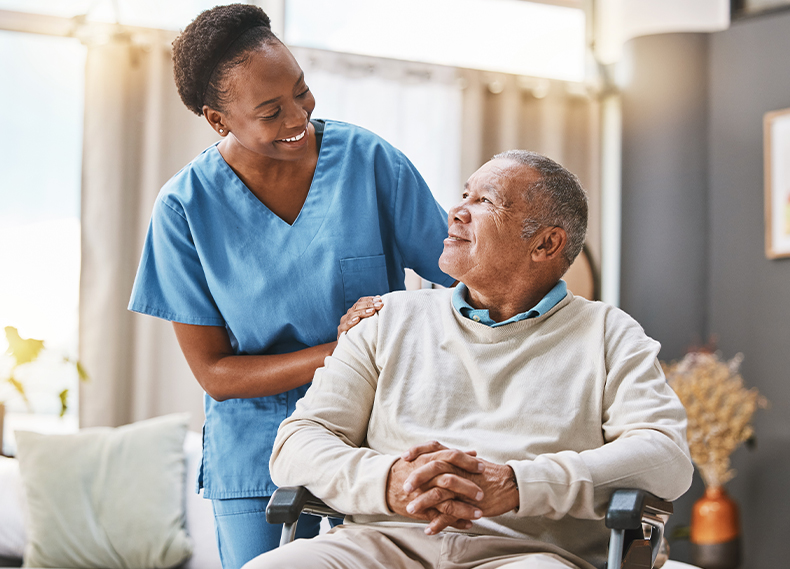 What steps should a nursing home take to avoid wandering or elopement?
Individual care plans should be reviewed with families. The nursing home should have photos of each resident to readily identify them. There should be a plan to look in the places where a resident who has wandered off or eloped might hurt themselves the most like rooftops, roadways, and bodies of water.
There should also be a ready checklist of people and officials to contact including the management, relatives, the resident's doctors, and law enforcement. The police may have specific alert systems for seniors who are lost or missing. A commonly used public alert system is the Silver Alert System.
Nursing homes can take numerous steps to avoid wandering or elopement – and should be held liable if their failure to take these steps causes harm to one of their residents. These steps include:
Enclose the facility with fences, trees, or other ways to keep the residents on the premises.

Understand which residents are most at risk for wandering or elopement.

Physically guide residents who need help or might wander to their activities, the dining room, or other destinations.

Have security personnel at the points where people enter and leave the facility.

Install cameras, videos, and signaling systems to indicate when a resident might have wandered off.

Educate the staff about the different ways to monitor nursing home residents who might wander or elope.

Provide individual care plans for residents who are likely to wander.

Ensure that each resident is socially engaged.

Install locks on doors and windows.

Be extra vigilant at night when residents might wake up in the middle of the night and become disoriented.
Generally, physical restraints should not be used to control the location of any residents. Restraints have severe psychological consequences. There are better strategies.
What rights do residents and families have when wandering or elopement causes harm?
At Garcia & Artigliere, our seasoned nursing home lawyers understand how devastating the call from the nursing home or the police – the call that says your loved one is missing, was injured, or died while they were away from the nursing home – is. We work aggressively to show that the nursing home acted negligently and that they breached their duty of care to your loved one. We review all the protocols and safety measures the nursing home should have taken and failed to take. Our lawyers question everyone inside the nursing home and everyone who came into contact with your loved one to show when and how they were able to wander off or leave the premises.
We demand compensation for nursing home residents' medical bills, pain and suffering, any disfigurement, and loss of quality of life.
If a loved one died, we file a wrongful death claim on behalf of the family members. The wrongful death claim normally includes the expense of the funeral and burial, the loss of emotional support the loved one would have provided, and other personal damages suffered by each close family member. The claim may also include any pain and suffering of your loved one before he/she died.
Do you have a nursing home neglect lawyer near me?
Garcia & Artigliere represents nursing home residents and the families of residents who suffer harm or die when they wander or elope from the premises. Our nursing home and neglect lawyers will guide you through this difficult and upsetting time.
Call our nursing home neglect lawyers if your loved one sustained an injury
As the population ages and more and more seniors develop dementia or Alzheimer's, it's critical that nursing homes take proactive steps to prevent their residents from wandering around the premises unescorted or leaving the premises.
If your loved one was injured or died after wandering around or eloping from the nursing home. Please call Garcia & Artigliere or contact us today to schedule a free consultation. We have offices in California, Louisiana, and Arizona. We serve clients throughout the country. Our attorneys only receive payment if your claim is successful.
Se Habla Español.
Additional services for victims of nursing home abuse