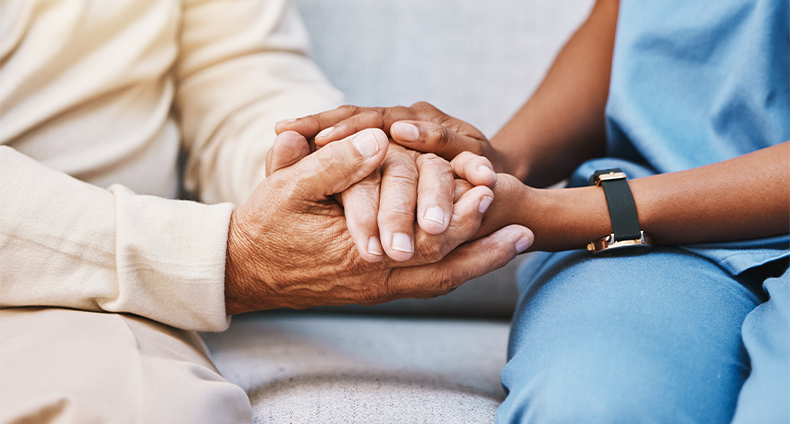 NO RECOVERY NO FEE

Free Case Review
New Orleans Nursing Home Abuse Lawyers Handling Wandering and Elopement
Fighting for seniors who suffer nursing home abuse and neglect in Louisiana since 1993
The residents of nursing homes may wander the hallways and leave the premises for various reasons – curiosity, because they're lost, because they have dementia, or for other reasons. In New Orleans, nursing homes should know the whereabouts of their residents – especially when they're not in their rooms or at planned activities. Seniors who wander about the premises or elope/leave the premises may be at risk of falling, abuse, being struck by cars, or walking where it's not safe.
At Garcia & Artigliere, our nursing home abuse and neglect lawyers have been fighting for the elderly for more than 150 years combined – obtaining more the $3 billion for our clients. We understand what safety measures nursing homes in Louisiana must take to ensure their residents are safe and secure at all times.  These measures include determining which residents are most at risk of wandering or eloping, which parts of the premises (inside and outside) should be fenced in or locked so they can't be accessed, and how to monitor the whereabouts of the residents. Our lawyers file wrongful death claims if a loved one is struck by a vehicle or dies in some other way due to nursing home neglect.
NO RECOVERY NO FEE

Free Case Review
Why do residents of nursing homes in New Orleans wander or elope?
According to Health Affairs, "more than three million US nursing home residents were diagnosed with Alzheimer's disease and related dementias (ADRD)" between 2017 and 2019. This number is expected to grow as the population ages. Health Affairs "found that residents with ADRD were dispersed throughout all nursing homes, with fewer than half residing in nursing homes where residents with ADRD accounted for 60–90 percent of the census."
"Only facilities exceeding 90 percent of residents with ADRD seemed to offer better care."
Dementia is a leading reason why nursing home residents wander inside the premises or elope outside the premises. Residents with cognitive impairments wander or elope:
Because they are lost
To locate someone
To follow someone who raises their curiosity
Because they think they're walking to a room, activity, bathroom, or other specific part of the nursing home – when they're not going to the correct room or place
Other reasons due to their cognitive disability
They're confused due to the medications they're taking
The American Journal of Alzheimer's Disease and Other Dementias publication reported that an estimated 60 percent of residents with Alzheimer's will wander off at least once. Many of the residents who do wander or elope will be killed by a car or in other ways.
Why is wandering and elopement so dangerous?
Some of the dangers of wandering off or eloping include the following:
A major risk for residents of nursing homes in New Orleans who wander or elope is falling because floors, parking lots, and other areas may have objects on them, be slippery, be unlevel, have steps, or be dangerous for other reasons. Falls can cause broken bones, concussions, and other serious injuries.
Residents who wander may be attacked by another resident if the other resident is surprised or afraid or if the resident wanders to a private place where they might be abused.
Exposure to the elements. Residents who elope outside may not be prepared for the heat, cold, rain, wind, or other types of inclement weather. Bad weather exposure may cause dehydration, hypothermia, heat stroke, colds, the flu, stroke, and other health disorders.
Residents who elope may be struck by a car, by someone who doesn't see them, by children who are playing, or in other ways.
Residents who wander may be harmed because they're not in their room to receive medications, food, or liquids that they need. Just one missed dosage of a medication can cause serious harm or death.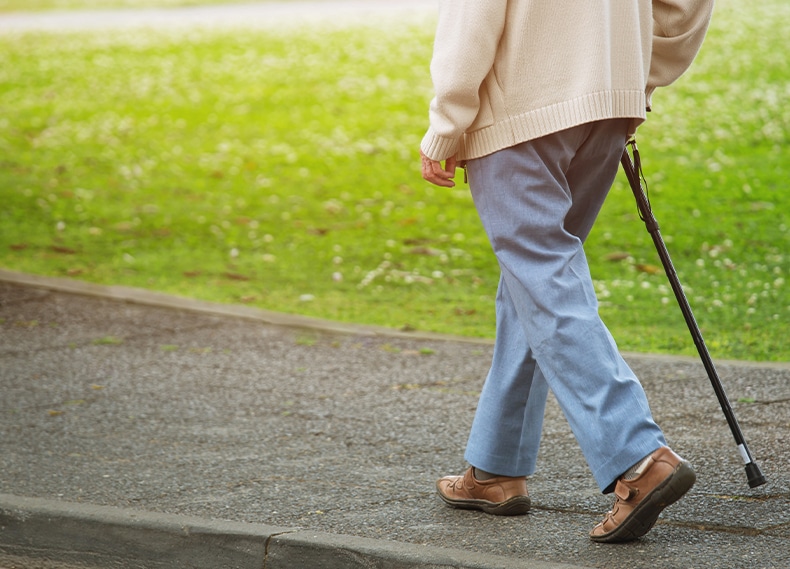 How should New Orleans nursing homes protect their residents from wandering and elopement?
There are numerous strategies nursing homes in New Orleans should use to prevent residents from wandering and immediately respond when a resident is missing. Nursing homes should:
Design their premises so that residents can't wander to places that aren't monitored by a staff member
Design the premises so there are one or just a few points of entry which are monitored by staff members of security
Have fences, alarms, landscaping, and other controls to limit where a resident can move and alert security in the event of a breach
Have individual care plans to alert security, staff members, and the police with photos and other factors to identify the resident. Local law enforcement may use the Silver Alert System or other systems to help find residents quickly.
Have individual care plans that include emergency contacts, such as for specific family members
Understand which residents are more likely to wander or elope due to their cognitive impairments
Install camera, video, and other security systems
Physically guide residents with Alzheimer's or dementia to their destination
Educate the staff on how to respond if a resident is missing
Help residents stay in contact with other residents or with the nursing home staff
Keep the nursing home well-lit
Other strategies depending on the nursing home layout and design
Nursing home residents should not be physically restrained to keep a senior in a certain place. Restraints can be very upsetting. There are better ways to secure the location of a resident.
How do your lawyers prove nursing home neglect in Louisiana?
At Garcia & Artigliere, our New Orleans nursing home lawyers work with nursing home officials, security officials, and others to show a nursing home failed to follow federal or Louisiana law and/or failed to implement the above strategies.
Our elder care attorneys seek full compensation for your loved one's damages. These damages include all of the resident's medical expenses, pain and suffering, loss of function of a body part, loss of quality of life, and any other damages.
We also file a wrongful death claim on behalf of the family if a loved one died due to nursing home neglect. Damages including the funeral and burial costs, the loss of financial support your loved one would have provided, and the loss of personal support and guidance your loved one would have provided.
Do you have a nursing home neglect lawyer near me?
Garcia & Artigliere represents New Orleans nursing home residents and their families when injuries or death are due to wandering or elopement. We'll guide you calmly and clearly through this very difficult time.
Speak with our Louisiana nursing home wandering and elopement lawyers today
The population of nursing homes in New Orleans is continuing to grow – along with the population of residents who have dementia, emotional trauma, confusion, and physical injuries. Nursing homes know they need to have plans in place to protect seniors, especially those with health disorders, from wandering or eloping. Residents may suffer serious injuries or die if they wander or elope too far or in the wrong place.
Please call Garcia & Artigliere or contact us now to schedule a free case evaluation. We've helped thousands of clients obtain strong amounts of compensation. We maintain additional offices in Long Beach, Los Angeles, New Orleans and Phoenix, and represent seniors across the United States. Our lawyers only receive compensation if your claim is successful.
Se Habla Español.
Additional services for victims of nursing home abuse in New Orleans