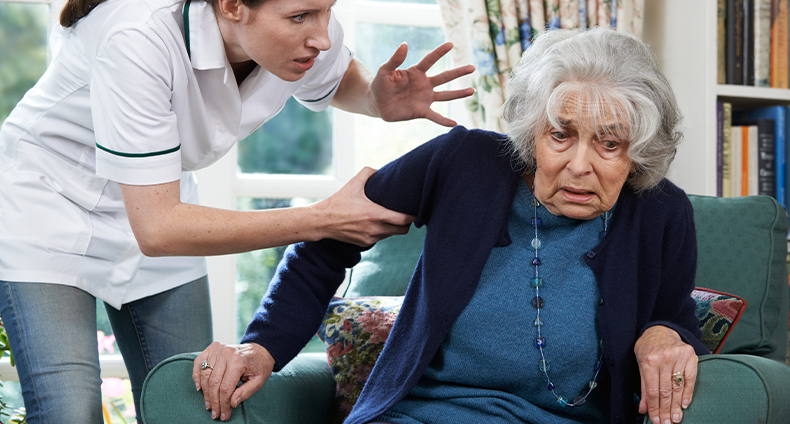 NO RECOVERY NO FEE

Free Case Review
Long Beach Elder Abuse Attorneys
Helping elderly and vulnerable seniors in California since 1993
Elder abuse refers to the intentional harm, mistreatment, or neglect of older adults, typically aged 60 or above. It encompasses a range of harmful actions that can be physical, emotional, sexual, financial, or involve neglectful acts. Elder abuse can occur in various settings, including nursing homes, assisted living facilities, private residences, or even in public spaces.
If this happens to your loved one, Garcia & Artigliere in California are here to hold the right people and parties accountable – and, we work to ensure it won't happen to anyone ever again. With:
Over 30 years protecting the rights of the elderly
Over 150 years of combined experience behind every case
Over $3 billion recovered for people across America
We are here to fight for you and your family.
NO RECOVERY NO FEE

Free Case Review
What is elder abuse?
Elder abuse may be defined as any type of physical, psychological, or sexual abuse committed against a senior citizen. Senior abuse can even result in death. It is often committed by someone who oversees caring for the elderly person. In the United States alone, up to five million Americans are abused every year, and many cases go unreported. According to the National Council on Aging, "One study estimated that only one in 24 cases of abuse are reported to authorities."
Abuse of the elderly can take place in institutional settings, particularly long-term care centers, nursing homes, and skilled nursing centers. Often in these settings, elders are harmed when loved ones are not around, which is a thinly veiled attempt at covering up such treatment. Elders can also be abused at home by family members, such as by spouses or adult children.
What are the signs of elder abuse?
The physical and psychological effects of senior abuse will vary. Family members and friends should be on the lookout for unexplained injuries or conditions that linger for an extended period.
Physical signs of elder abuse may include:
Welts, bruises, and cuts
Dental issues
Head injuries
Consistent physical pain and discomfort
Sleep disruptions
Worsening of preexisting health conditions
Psychological signs of elder abuse may include:
High levels of distress and anxiety
Withdrawal or increasing depression
A dramatic change in sleeping or eating habits
Confusion or contradictory statements
A feeling of helplessness or hopelessness
Signs of post-traumatic stress disorder (PTSD)
Financial signs of elder abuse can include:
Fraudulent signatures or initials on documents
Unpaid and past-due bills
Unusual or sudden changes in spending habits, documents, or wills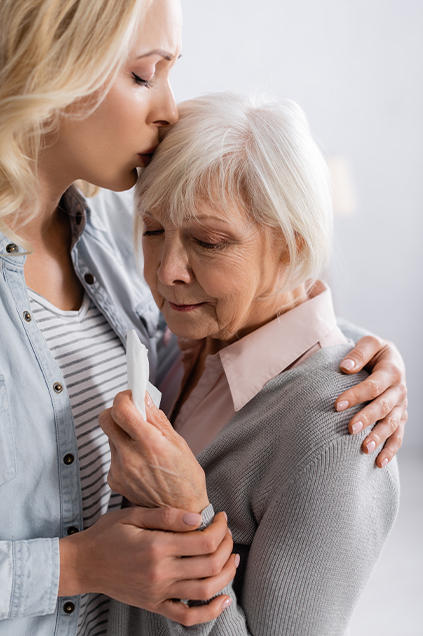 How can I recognize and prevent elder abuse in Long Beach?
Signs of elder abuse can be challenging to recognize or may be confused for symptoms of dementia or a senior's frailty. Many of the signs and symptoms of elder neglect and abuse do overlap with symptoms of mental stress. It is important to be aware and involved, so you can prevent elder neglect and abuse from occurring in the first place.
As a caregiver or loved one, the following actions can help prevent elder neglect and abuse:
Visit as often as you can, at random times.
Hold the facility and caretaker accountable; monitor that staff is sufficient and attentive.
Monitor the elder's medications to make sure they are being taken according to the prescription from the doctor.
Ask the elder if you can monitor their checking account and credit card statements for financial abuse and unauthorized transactions.
Report suspected abuse to an elder abuse attorney or an abuse hotline as soon as possible.
How can I report elder abuse in California?
If you suspect harm of a senior, you should call an attorney who specializes in elder law immediately to get help with the reporting process. They will help you navigate the bureaucracy of filing a complaint with the local police department and protective services, as well as provide support for you during the investigation. Your lawyer will ensure the rights of your elder loved one and that you are legally protected throughout the entire process.
Additionally, you can take advantage of the following services:
You can report elder abuse in California to Adult Protective Services (APS) by calling 1-833-401-0832 and entering your 5-digit zip code when prompted. APS is a social service program that receives and investigates reports of elder adult maltreatment.
The Long-Term Care Ombudsman CRISIS line at 1-800-231-4024
The Attorney General's Bureau of Medi-Cal Fraud and Elder Abuse at 1-800-722-0432
The California Department of Health Care Services IHSS Fraud Hotline at (800) 822-6222
You can also contact the local police or sheriff's department.
Who is liable for elder abuse?
Determining liability for elder abuse varies, depending on the specific circumstances of your case. In general, however, the following parties can be held liable for elder abuse in California:
Facilities or institutions. Nursing homes, assisted living facilities, hospitals, and other care institutions can be held liable for elder abuse if they fail in their duty of care to their residents. This includes cases where facilities fail to train or screen their staff, do not provide a safe environment, or neglect to address reports of abuse.
Caregivers or individuals. Whether they are hired staff, employees of a facility, or family members, caregivers can be held responsible for the mistreatment or neglect of an older adult. This includes cases of physical abuse, emotional abuse, sexual abuse, and financial exploitation.
Legal guardians or power of attorney. Individuals who have been granted legal authority over an elderly person's affairs, like legal guardians or power of attorney holders, must act in the best interests of the senior citizen. If they engage in abuse or exploit it in any way, they can be held liable for elder abuse.
Third parties. In some instances, third parties can be held liable when they have access to the older adult – people like contractors, service providers, staff, and other individuals.
Do you have an elder abuse attorney near me?
Garcia & Artigliere has offices at One World Trade Center, Suite 1950, Long Beach, CA 90831. We're right off West Ocean Boulevard near the Superior Court of California.
[maps]
Nationally-recognized elder abuse attorneys serving California
If you or a loved one has experienced elder abuse resulting in personal injury, we encourage you to reach out to the team of experienced attorneys at Garcia & Artigliere. We are here to listen, guide, and fight for your rights, ensuring that justice is served. Call or contact us in Long Beach today.
We only collect attorney fees if we win your case. Our elder abuse lawyers also serve families throughout the U.S. from our offices in Louisville, Los Angeles, Phoenix, and New Orleans. Our services are available in both English and Spanish.
Se habla español.
Additional services for victims of elder abuse in Long Beach