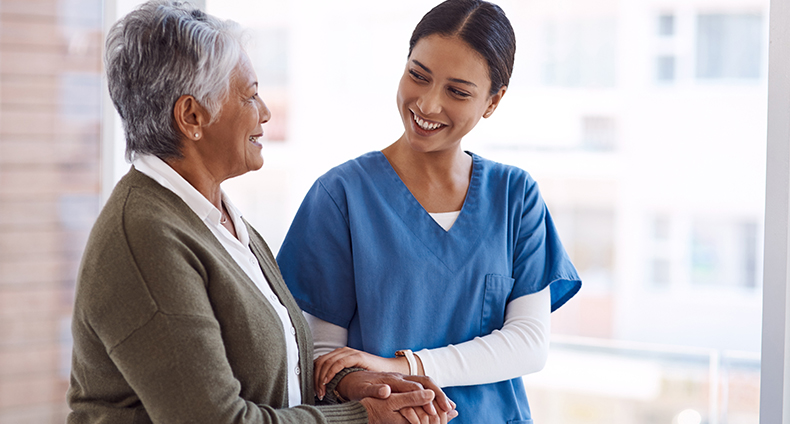 NO RECOVERY NO FEE

Free Case Review
Phoenix Elder Abuse Lawyers
Strong advocacy for Arizona seniors who suffer abuse or neglect
Seniors should be loved and protected. Elder abuse is a horrible wrong. The people who commit the abuse and those in a position to stop the abuse and fail to do so should be held accountable. At Garcia & Artigliere, our Phoenix elder abuse lawyers hold home health aides, adult community centers, nursing homes, and other care agencies and organizations accountable for senior abuse or neglect. We've been fighting since 1993 to protect seniors from mistreatment. Our national abuse attorneys have helped obtain more than $3 billion for consumers. Our Arizona lawyers understand why abuse occurs, why neglect happens, and why the caretakers should be held accountable. We file elder abuse claims in federal and state courts.
NO RECOVERY NO FEE

Free Case Review
What is elder abuse?
Garcia & Artigliere represents seniors who have suffered any type of abuse. The National Institute on Aging (NIA) defines abuse as:
Physical abuse. Physical abuse of the elderly includes any type of physical contact including striking, pushing, punching, hitting, or causing any type of bodily harm. Physical abuse also includes using chemical or physical restraints.
Sexual abuse. Sexual abuse involves sexual contact that is non-consensual and does not involve a senior who is incapable of giving consent. Examples of sexual abuse include rape, sexual assaults, sexual harassment, and promises of positive treatment in return for sexual favors.
Neglect. Nursing homes and personal caretakers should anticipate the types of health problems seniors may have. Most problems such as pressure sores, falls, broken bones, malnutrition, and dehydration are predictable. There should be safety procedures in place to prevent these health conditions and to treat them promptly when they do occur.
Elder abuse also includes emotional abuse and financial abuse. Seniors are especially vulnerable to abuse if they have physical difficulties such as a lack of mobility or cognitive difficulties such as dementia or Alzheimer's.
Who can be held liable for elder abuse in Phoenix?
Anyone who contractually or legally agrees to take care of a senior has a duty to keep the senior safe from abuse or neglect. Our Phoenix elder care abuse lawyers file claims against all those who are responsible including:
The person who abuses a senior
Home health aides and private caretakers
Adult healthcare agencies
Nursing homes
The administrators and operators of nursing homes
What are the signs a senior is being abused in Phoenix?
Relatives and friends should make a point of visiting seniors they care for in the nursing home and in their personal homes. Some of the physical signs of elder abuse or neglect:
Bedsores
Dehydration/malnutrition
Broken bones
Falls
Bruises and scars
Dental problems
Problems sleeping
Signs of physical or chemical restraints
Some of the emotional signs of elder abuse or neglect include:
Anxiety and depression
Withdrawal and isolation
Mood changes
Tiredness
Communication difficulties
Changes in healthy habits
Confusion
Post-traumatic stress disorder (PTSD)
Suicidal thoughts
Lack of interest in sex
Other indicators of neglect include unsanitary living conditions, bowel and bladder difficulties, medication errors, and wandering and elopement. Neglect also includes failing to provide each resident with his/her list of rights.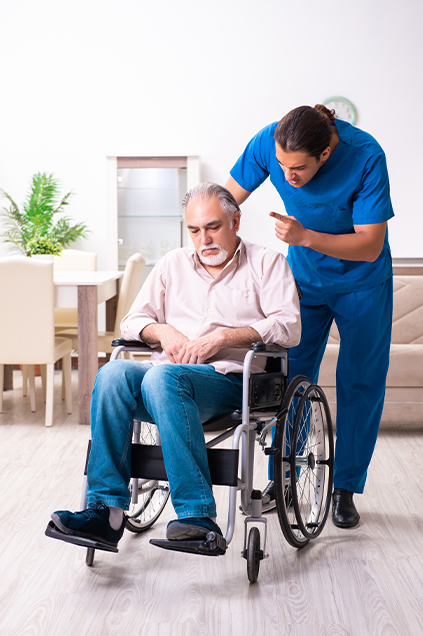 How can I help a senior who is being abused in Arizona?
Many seniors have physical or cognitive difficulties. They rely on home health aides, doctors, nurses, nursing home staff, and other healthcare and senior care providers. Spouses, children, grandchildren, friends, and others who cherish seniors can help their loved ones in many ways.
Common protective steps include:
Visiting the senior at his/her home or nursing facility on a regular basis
Communicating by phone, text, email, or other methods as much as possible
Speaking with the senior's caretakers to get a feel for how much they care for their loved ones and how much they're helping
Reviewing the medications an elder loved one is taking to be sure the medications are the correct ones, the correct dosages, and are being taken correctly at the correct times
Speaking with the senior about his/her financial transactions
Reporting any signs of abuse or neglect to the nursing home managers, the state ombudsman, or protective services
Helping seniors assert their federal and Medicare/Medicaid rights
An ounce of prevention is worth a pound of cure. Call our Phoenix elder abuse lawyers if you have any concerns about how caretakers are treating your loved one. We understand the protective and personal steps caretakers should be taking and how to show abuse or neglect is occurring. When a senior is being mistreated, we know when, how, and where to assert the senior's right with appropriate officials and in the Phoenix courts.
How do your Phoenix elder abuse lawyers advocate for seniors and families?
At Garcia & Artigliere, we are the voice of the senior community. We've helped thousands of people in Phoenix and nationwide obtain more than $3 billion in recoveries. We work with healthcare professionals and senior care professionals who can support your claim of abuse or neglect by showing what breaches occurred and why they're so devastating.
Among our record of impressive results, Garcia & Artigliere has:
Obtained $36.millikon in the largest Elder Abuse and Dependent Adult Civil Protection Act settlement in California history
Obtained $6 million in a class action settlement award on behalf of elderly residents of the Ensign Corporation's long-term care facilities.
Obtained numerous awards for more than $1 million each on behalf of seniors who suffered pressure sores and gangrene, physician surgical errors, and many different types of elder abuse
In one illustrative case, we obtained a verdict for $5 million in a jury trial on behalf of a 92-year-old dependent adult woman who suffered elder abuse and neglect over a seven-year period while she was a resident of a nursing home.
Do you have an elder abuse lawyer near me?
Garcia & Artigliere is recognized nationwide as a leader in elder abuse litigation. Our Phoenix office is located at 2375 E Camelback Rd. We're ready to fight for you and your loved one.  We'll focus on the senior's immediate needs and calmly and clearly guide the senior and his/her family through the legal claims process.
Call the Arizona elder abuse lawyers at Garcia & Artigliere now
At Garcia & Artigliere, we love how much seniors contribute to the happiness of their families, their communities, and everyone they spend time with. We want the elderly to live their best lives possible. That's why we are fully dedicated to holding caretakers, both at-home caretakers and nursing home caretakers, accountable when they commit or tolerate abuse or neglect.
To discuss how to protect your loved one, call or contact our offices today to schedule a free, confidential consultation. We fight for the elderly across America from additional offices in Long Beach, Los Angeles. New Orleans, and Louisville. We handle elder abuse cases on a contingency fee basis which means we don't get paid unless you get paid.
Se habla español.