How to Choose a Safe and Reliable Nursing Home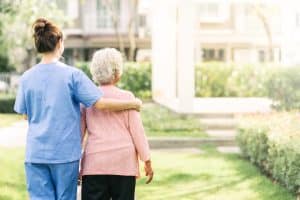 Choosing a nursing home for a loved one is a difficult and important decision that requires careful consideration. Your family member's well-being, safety, and quality of life depend on the choice you make. And, with reports of nursing home abuse and neglect rising, it is crucial to conduct thorough research to ensure you choose a safe and reliable nursing home.
Today, we want to talk about the ways you and your family can make an informed decision that prioritizes your loved one's health, happiness, and above all – dignity. Following this checklist can help lower the risk that your loved one will be a victim of nursing home abuse or neglect.
Assess your loved one's needs
First, ensure you assess your loved one's specific needs. This means their medical condition, mobility, cognitive abilities, and any special care requirements. Use this list to guide your search and identify nursing homes that can properly meet your loved one's needs.
Research potential nursing homes
Start your search by compiling a list of nursing homes in your location. You can use online resources, like government databases, nursing home directories, or comparison websites. Look for nursing homes with positive ratings, reviews, and minimal violations. Verify their licenses and certifications to ensure they are complying with all current legal requirements.
Visit nursing homes in-person
It is also important to schedule visits to all the nursing homes on your list. During your visit, take notes. Observe the overall atmosphere, cleanliness of the facility, and friendliness of the staff. Pay attention to the interactions between staff and residents. Are the residents treated with respect? Do they look clean and cared for? Engage in conversations with both residents and staff to gain insights into the daily routines, recreational activities, and the overall quality of care provided.
Evaluate safety and security measures
Safety is crucial in a nursing home environment. Ask about all safety and security protocols in place in the facility, including emergency response plans, fire safety, and surveillance systems. Also ensure that the nursing home is designed to accommodate residents with mobility challenges and features appropriate handrails, ramps, and accessible bathrooms.
Review staff credentials and ratios
The qualifications of the nursing home staff play a vital role in delivering quality care to the residents. Ask about the staff-to-resident ratio – a higher ratio typically indicates more personalized attention. Ask about how the facility conducts training, certifications, and background checks for staff members, including nurses, aides, and administrators.
Assess medical care and services
Remember, medical care is a fundamental component of nursing home life. Ask about the availability of on-site medical staff, like registered nurses or physicians. Ask how medications are administered and how medical emergencies are handled. Find out if the facility offers specialized services, like physical therapy or dementia care.
Review quality of life factors
Although medical care is crucial, quality of life also factors into your loved one's well-being. Look into the variety of activities and social programs available to residents. A diverse range of recreational, cultural, and educational activities can enhance your loved one's overall experience and prevent feelings of isolation.
Review dining and nutrition services
The elderly can be at risk for malnutrition and dehydration. A nutritious diet is important for maintaining their health. Ask about the meal options available, including special diets for specific medical conditions. Try to visit during mealtime to assess the quality of food, portion sizes, and whether dietary preferences are accommodated.
Check for cleanliness and hygiene
A clean and hygienic environment is essential to prevent the spread of infections and maintain residents' health. Check the cleanliness of common areas, resident rooms, and bathrooms. Pay attention to the handling of laundry, waste disposal, and overall hygiene practices.
About Garcia & Artigliere's successes representing victims of abuse
The nursing home abuse and neglect attorneys at Garcia & Artigliere have been fighting for the rights of the elderly since 1993, with a combined 150 years of experience. We are leaders in elder and nursing home abuse litigation, recovering over $3 billion across the nation.
Some of our successes include:
Obtained a $38.6 million settlement, considered to be the largest Elder Abuse and Dependent Adult Civil Protection Act settlement (EADACPA) in California history.
Concluded a class action against Manor Care leading to a $12,000,000.00 settlement. Bill Artiglie recommented, "Nothing comes easy against these defendants and especially in Federal Court where this case was venued. We fought, got the case certified as a class when the defense had adopted a hard ball stance, then stood up for our clients and were honored to achieve such a substantial award for the class."
Persuaded a Fresno County jury to enter a $5,400,000 judgment for the wrongful death of a woman who came to a skilled nursing home for rehabilitation, but died of an untreated and ignored infection in her abdomen. The verdict included one of the top ten punitive damage awards in the state of California for a single year.
Elder abuse attorney Stephen M. Garcia settled a California class action for $4.5 million and an Oregon class action for $1 million against a nursing home chain. As part of the settlement, Mr. Garcia insisted the settlement include the appointment of an independent monitor, selected by Mr. Garcia, who would undertake quarterly inspections at select nursing homes operated by the company.
Elder abuse attorney Stephen M. Garcia obtained a $1.5 million verdict for the family of a woman who died from more than 10 pressure sores, many of which were infected, black, and necrotic. When she was brought into the hospital she was also suffering from diarrhea, vomiting, and malnutrition. The coroner found her death to be caused by an infection of accumulated pressure sores.
Our attorneys are proud to have helped all of these clients, and we are ready to help you and your family, too.
If you or a member of your family are experiencing nursing home abuse, talk to the attorneys at Garcia & Artigliere today. We can help. Simply reach out to us by calling our offices or filling out our contact form and telling us a little about your case. We serve clients throughout the country from our offices in Los Angeles, Long Beach, Phoenix, Louisville, and New Orleans. Our services are available in both English and Spanish.
Se habla español.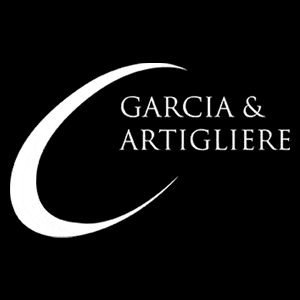 Our elder law attorneys are here to protect the elderly and to seek justice in their name. We handle elder neglect and nursing home abuse cases on a contingent fee basis, which means we charge no upfront costs and you pay no legal fees at all unless we are successful in recovering a settlement or award on your behalf. You have nothing to lose by giving us a call today.
Read more about Garcia & Artigliere.