Garcia & Artigliere Acquires $800,000 Settlement Against Southern California Skilled Nursing Facility for the Elderly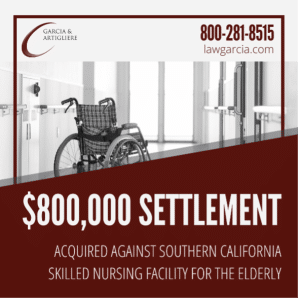 As trial was nearing, Garcia & Artigliere attorneys Stephen M. Garcia and Bill Artigliere acquired a settlement of $800,000 against a Southern California skilled nursing facility for the elderly that allowed an 82-year-old woman to suffer a fall and fractured hip despite allegedly being cared for as a "high fall risk" resident.
Artigliere stated, "The defense adopted, effectively, the "old people fall" defense. We were gratified to expose the assertion as specious through many depositions and aggressive discovery. Our client was neglected and we were pleased to see that reality was eventually accepted by the defense in settling the case as trial rapidly approached."
If you believe your elderly loved one has experienced any type of abuse or mistreatment, our nursing home and elder abuse attorneys are here to help. Call or contact our offices today for a free, confidential consultation. You will pay no upfront costs and no attorney fees unless we win. Se habla español.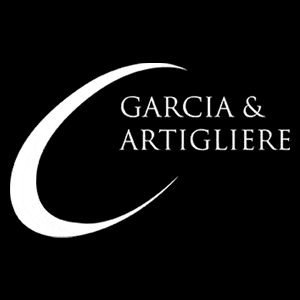 Our elder law attorneys are here to protect the elderly and to seek justice in their name. We handle elder neglect and nursing home abuse cases on a contingent fee basis, which means we charge no upfront costs and you pay no legal fees at all unless we are successful in recovering a settlement or award on your behalf. You have nothing to lose by giving us a call today.
Read more about Garcia & Artigliere.