Attorney Garcia Named in 2020 Lawdragon 500 Leading Plaintiff Consumer Lawyers
Every year, Lawdragon – one of the most respected legal media organizations in the country – compiles a list of the top attorneys in the U.S. plaintiff bar, publishing those names in the annual Lawdragon 500 Leading Plaintiff Consumer Lawyers Guide. At Garcia & Artigliere, we're pleased to announce that our senior partner Stephen Garcia has been included in this prestigious list for 2020, making this his second year in a row to receive this honor!
There is a reason that Lawdragon receives so much respect from the legal community and consumers at large. Relying on a combination of journalistic research, peer and client nominations, and in-depth legal analysis, the research team at Lawdragon aims to showcase those attorneys who have achieved the highest degree of excellence within their respective practice areas, from plaintiff's attorneys to corporate employment lawyers.
After passing this multi-phase review process and earning a spot on the 500 Leading Plaintiff Consumer Lawyers Guide, these attorneys are considered to represent the best of civil litigation from coast to coast. As one of these tireless fighters for justice, particularly in elder abuse litigation, Attorney Stephen Garcia is honored to be included in the Lawdragon 500 for the second consecutive year.
In the past, Attorney Garcia has also been included in Lawdragon's other elite legal guides, such as "500 Leading Plaintiff Lawyers in America" and "500 Leading Lawyers in America." With over $1.25 billion already recovered for those who have suffered nursing home abuse, insurance bad faith, product-related injuries, and medical malpractice, Attorney Stephen Garcia has continued to fight on behalf of victims everywhere – and at Garcia & Artigliere, we aim to follow his example as a leader in civil litigation.
Do you need the services of an award-winning elder abuse or nursing home abuse attorney? Contact our legal team today at or submit our online form to schedule a free and confidential consultation with an experienced lawyer.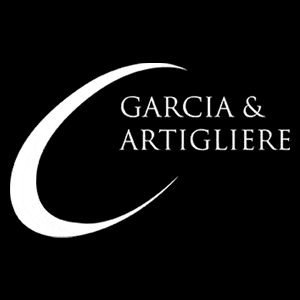 Our elder law attorneys are here to protect the elderly and to seek justice in their name. We handle elder neglect and nursing home abuse cases on a contingent fee basis, which means we charge no upfront costs and you pay no legal fees at all unless we are successful in recovering a settlement or award on your behalf. You have nothing to lose by giving us a call today.
Read more about Garcia & Artigliere.