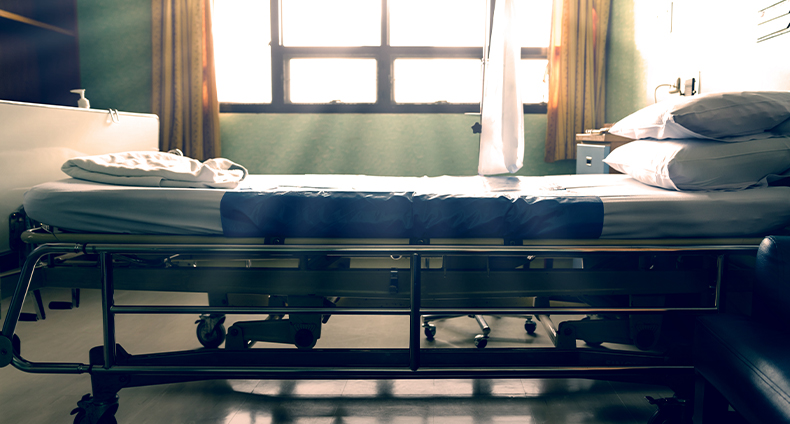 NO RECOVERY NO FEE

Free Case Review
Phoenix Elder Abuse and Nursing Home Wrongful Death Lawyers
Strong advocacy when nursing home residents in Arizona die due to abuse or neglect
Many residents of nursing homes in Phoenix should be able to look forward to several decades of living. Even much older residents should be able to treasure all the time they have left. Nursing homes are supposed to help seniors live their best lives possible by providing quality healthcare, companionship, good food, and time with family and friends. It's very sad to learn a senior has died. It's devastating to learn their life could have been extended for years or even decades if only the nursing home had provided quality care timely care. If only the nursing home had complied with the relevant federal and Arizona laws, regulations, and safety protocols.
At Garcia & Artigliere, our Arizona elder care and neglect lawyers respect the need of family members to mourn. We also fight to hold nursing homes accountable when their abuse or neglect caused the death of your loved one. Our Phoenix nursing home wrongful death lawyers are skilled at showing what care the nursing home should have provided and all the financial and personal losses that the premature death of your loved one caused.
Our lawyers are respected in Phoenix, Arizona, and across the United States for our strong record of settlements and jury verdicts in elder abuse and neglect cases. Our record of wrongful death recoveries includes the following:
$5.4 million dollars. Elder abuse lawyer Stephen M. Garcia convinced a Fresno California jury to award $5.4 million to the family of a woman who died because a nursing home ignored and failed to treat an abdominal infection. The judgment was one of the top 10 punitive damage awards in Arizona for a single year.
$1.5 million dollars. Attorney Stephen M. Garcia obtained a $1.5 million wrongful death verdict for the family of a woman who died due to 10 pressure sores. Many of these pressure sores were infected.
Two other million-dollar-plus wrongful death results include $1.55 million and $1.3 million dollars recoveries.
NO RECOVERY NO FEE

Free Case Review
Why do wrongful deaths at Phoenix nursing homes occur?
At Garcia & Artigliere, our Phoenix lawyers are skilled at showing why your loved one died and what steps the nursing home should have taken to prevent the death from happening. We handle all types of wrongful death claims at nursing homes including:
Elder abuse. Our lawyers represent families when a nursing home resident died due to physical abuse, sexual abuse, emotional abuse, or other types of abuse. In cases of abuse, we regularly seek punitive damages if the nursing home participated in the abuse or failed to prevent the abuse.
Nursing home neglect. Nursing home neglect that can be fatal includes malnutrition and dehydration, wandering and elopement, pressure sores, falls, broken bones, attacks by other residents, and medication mistakes.
Delayed treatment of strokes. Hospitals, nursing homes, and private caretakers may be liable for the death of a loved one if they failed to provide timely stroke treatment. Prompt stroke treatment can save many lives.
Why can Phoenix nursing homes be held accountable for the wrongful death of a resident?
Nursing homes in Phoenix and other elder care facilities are paid to provide quality health care and elder care. Our Phoenix elder abuse and neglect lawyers file wrongful death claims when any long-term care fails to: comply with federal or Arizona laws and regulations, provide standard nursing home care, or provide reasonable care under the circumstances.
Nursing homes should have policies in place to address and monitor each type of health issue a resident may have. There should be policies for all the residents and individual care plans for each resident.
At Garcia & Artigliere, we've been fighting for the elderly for 30 years. We're skilled at showing fault and showing how much your loved one's life meant to each family member.
We work with law enforcement, family members, investigators, nursing home professionals, and physicians to show what standards of care were violated. We have the experience, resources, and record of results to negotiate with insurance adjusters and try your case before a judge and jury.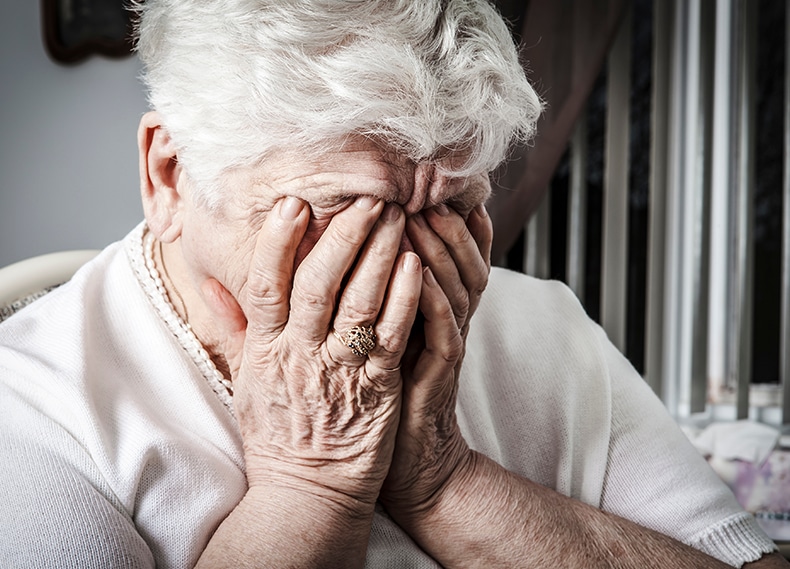 What rights do family members have to file wrongful death claims in Arizona?
Arizona's wrongful death law provides that the following people can file a claim for wrongful death damages:
Surviving spouse
Domestic partner
Children
Grandchildren (if the children are deceased).
Stepchildren and others may qualify if they were financially dependent on the decedent or if they would qualify under the intestate laws of Arizona. The personal representative of the estate normally files the wrongful death lawsuit.
How is the value of an Arizona wrongful death claim determined?
The life of every resident, no matter their age or health, has value. Every resident of a nursing home in Phoenix is entitled to live the best life possible.
Wrongful death damages in Arizona include:
The funeral and burial expenses
The financial support the resident would have provided the eligible beneficiaries
The loss of any gifts or bequests the resident would have provided
The loss of affection, guidance, companionship and moral support the resident would have provided
Our Phoenix wrongful death lawyers may seek punitive damages if the conduct of the nursing was malicious, criminal, or involved any type of abuse.
How much time do I have to file a wrongful death claim against a nursing home in Arizona?
The statute of limitations for a wrongful death claim in Arizona is normally two years from the date of death of your loved one.
Don't wait. Contact us as soon as possible. A shorter time limit may apply. Our Phoenix elder care lawyers need to speak with everyone while their memories are fresh. We need to review exactly what the nursing home did do, didn't do, and what they should have done. We may need to coordinate your case with any criminal complaints.
Prompt action may also save the lives of other Phoenix nursing home residents.
Do you have a wrongful death lawyer near me?
Garcia & Artigliere represents families when a parent or any other close relative dies due to the abuse or neglect of a Phoenix nursing home. We'll answer all your questions and guide you through these very difficult times.
Contact us today. Garcia & Artigliere is an experienced Arizona wrongful death law firm
There's no worse feeling than being notified your loved one has passed away. You'll no longer be able to love, communicate with, help, and share interests with your relative first-hand. At Garcia & Artigliere, our Phoenix wrongful death lawyers understand how traumatic the death of a loved one is. We're skilled at holding nursing homes, hospitals, doctors, private caretakers, and others accountable for elder abuse and neglect that causes deaths. We have helped thousands of elderly clients and families obtain just compensation. Call or contact our offices today for a free, confidential case evaluation. We maintain additional offices in Los Angeles, Long Beach, Louisville, and New Orleans. We represent clients across the country. We only receive compensation if your case is successful.
Se Habla Español.