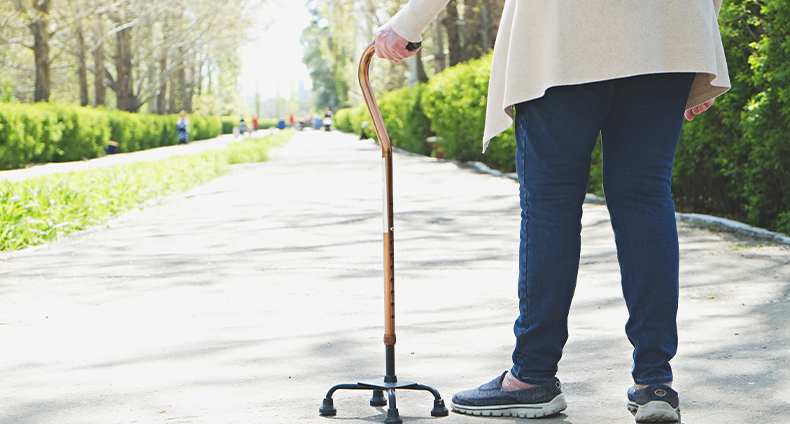 NO RECOVERY NO FEE

Free Case Review
Phoenix Nursing Home Abuse Lawyers Handling Wandering and Elopement
Fighting for seniors who suffer nursing home abuse and neglect in Arizona since 1993
Nursing homes need to monitor the whereabouts of their residents inside and outside the nursing home. Most nursing homes have numerous entrances and exits, many private rooms, many public rooms, and numerous hallways. Seniors and other residents should participate in social events, dining, and other activities. Some residents should be encouraged to walk outside. There are guidelines, however. Nursing homes should ensure residents can only walk or use safe spaces. Residents, especially those with dementia, should be monitored so the nursing home knows their location at all times.
At Garcia & Artigliere, our nursing home abuse and neglect lawyers have more than 150 years of combined experience fighting for the elderly. Our Phoenix nursing home wandering and elopement lawyers understand the rules and regulations Arizona nursing homes need to follow to protect their residents. We understand what safety measures the facilities should take to ensure residents don't wander on the premises or elope off the premises. Our team is skilled at showing the harm nursing home neglect caused your loved including a diagnosis of their health, the treatments they'll need, and all the ways wandering or elopement changed your loved one's life. We also file wrongful death actions if your loved one was killed due to neglectful wandering or elopement.
NO RECOVERY NO FEE

Free Case Review
Why do nursing home residents in Phoenix wander or elope?
Most residents who wander (walk where they shouldn't inside the premises) or elope (walk where they shouldn't outside the premises) are due to dementia, Alzheimer's, and other cognitive impairments. US News & World Reportstates that nearly 49 percent of nursing home residents have some type of dementia. Residents with dementia wander or elope:
Because they don't know where they are
To find someone
To follow a visitor or a person they're curious about
Because they think can't find their room
Because they're looking for a bathroom, food, drink, or other parts of the facility
Curiosity
Other reasons related to their cognitive disability
Medications may also cause a Phoenix nursing home resident to become confused and disoriented.
The American Journal of Alzheimer's Disease and Other Dementias publication states that about 60 percent of residents with Alzheimer's will wander away from a nursing facility at least once. Tragically, many residents who wander or elope are killed in car accidents or for other reasons.
Why are wandering and elopement dangerous?
Residents of nursing homes in Phoenix who wander or elope unsupervised may suffer physical harm in the following ways:
Residents who wander usually don't know where they are going. The areas they wander to may be slippery, have objects on them, or cause falls for other reasons. Falls can cause broken bones, head trauma, and other serious injuries.
A resident who wanders into another resident's room or area may be attacked by that resident due to fear of someone they don't know.
Exposure to bad weather. Residents who wander outside may be exposed to the sun, rain, wind, cold, and other elements. These exposures may cause heat stroke, dehydration, hypothermia, colds, the flu, stroke, and other health disorders.
Other types of accidents. Residents who elope are especially at risk of being struck by vehicles.
Other wandering and elopement dangers include not being in their room or the part of the facility where they receive their medications or where food and drink are served. Missing just one dose of some medications can cause serious harm or death.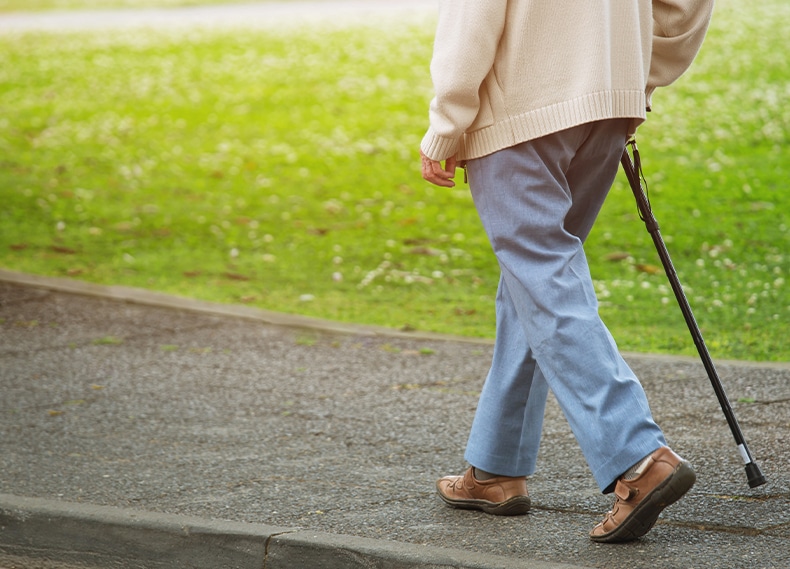 What steps should nursing homes in Phoenix take to protect their residents from wandering and elopement?
Nursing homes in Phoenix need to anticipate that a resident may wander or elope. The proper strategy is to prepare individual care plans with the help of family members to assess the risks and to know what steps to take – such as where to look (starting with the most dangerous places) and who to contact if a resident is missing. The plans should have photos of the resident so he/she can be identified.
The people who should be contacted include relatives, physicians, administrators, and local law enforcement officials. Local law officers may use specific systems such as the Silver Alert System to help find seniors who have wandered or eloped.
Other proactive steps include:
Controlling access to the nursing home through security staff, fences, landscaping, locks, alarms, and other controls.
Understanding which residents are likely to wander or elope due to their cognitive condition or for other reasons.
Installing videos, cameras, and other systems to monitor the whereabouts of the residents.
Physically guiding residents who have dementia or other disorders to dining rooms, activity rooms, bathrooms, and other parts of the nursing home.
Having a sign-in and sign-out entrance.
Educating the nursing home staff about how to respond and where to look when a resident wanders or elopes.
Creating and implementing individual resident care plans for those people mostly likely to walk about unsupervised and unaware of their surroundings.
Ensuring that each resident is socially engaged.
Keeping the premises well-lit.
Many other safety protocols, depending on the layout and design of the facility and the age and health of the residents.
Residents of Phoenix nursing homes generally should not be physically restrained to keep a resident in a specific place. Restraints can be traumatic. There are better methods.
How do you show that nursing homes in Arizona are responsible for wandering or elopement injuries?
At Garcia & Artigliere, our Phoenix nursing home lawyers understand how devastating it is for a child or other family members to learn their loved one is missing, was hurt, or died while wandering on the premises or eloping off the premises.
We understand the federal and Arizona laws that regulate nursing homes. We understand the standard policies and procedures nursing homes should use to protect the security of their residents. We are skilled at investigating why your loved one wandered or eloped, what happened to your loved one, and why any harm should have been prevented.
Our elder care lawyers demand full compensation for your loved one's damages. These damages include your loved one's current and future medical bills, pain and suffering, loss of quality of life, and any other harm.
If your loved one tragically died due to nursing home neglect, we file a wrongful death claim on behalf of the family members. The damages in an Arizona wrongful death case include the funeral and burial costs; any financial consequences; and the loss of love, guidance and comfort the resident would have provided the family members. We will seek additional damages if your loved one suffered before he/she passed away.
Do you have a nursing home wandering and abandonment lawyer near me?
Garcia & Artigliere represents Phoenix nursing home residents and the families of residents when they suffer or tragically die due to wandering or elopement. We'll answer all your questions and guide you and your loved one through this difficult time.
Talk with our Arizona nursing home wandering and elopement attorneys now
As the population ages, more residents of Phoenix nursing homes are likely to suffer from dementia, confusion, emotional trauma, and physical injuries. Nursing homes need to identify these conditions and develop nursing home preventive plans and individual care plans. Please call Garcia & Artigliere or contact us now to schedule a free case evaluation. We'll explain your rights and aggressively pursue your claim if a loved one was injured or died when they wandered or eloped in or outside the premises.
We maintain additional offices in Los Angeles, Long Beach, Louisville, and New Orleans. We represent nursing home residents and families throughout the United States. Our lawyers only receive payment if your claim settles or there is a verdict in your favor.
Se Habla Español.