TopVerdict Names Garcia & Artigliere Elder Abuse Case Against Shlomo Rechnitz & San Gabriel Nursing Home to Top 50 California Verdicts 2022
Attorneys Stephen M. Garcia and William M. Artigliere's $4.4 million jury verdict on behalf of a dependent adult woman who suffered elder abuse and neglect while she was a resident of Ivy Creek Healthcare and Wellness Centre was named to TopVerdict's Top 50 Verdicts in California for 2022.
In Arcelia Martinez v. Shlomo Rechnitz; San Gabriel Healthcare & Wellness Centre, LP, et al., the Plaintiff was admitted to the nursing home suffering from Parkinson's, Alzheimer's and Dementia, and needed assistance with all activities of daily living. Despite facility staff being aware that Martinez was a high fall risk, the facility failed to create and implement proper care plans to prevent her from falling. As a result, she suffered eleven falls throughout her residency, with the final fall causing a leg fracture. Additionally, Martinez suffered severe stage 2 pressure ulcers due to a pattern of understaffing in the facility which prevented staff from providing necessary and legally required care.
The jury returned a verdict of $357,000 in compensatory award, finding violations by the Defendants of the Elder Abuse and Dependent Adult Civil Protection Act. The jury also found that the imposition of sanctions was warranted and after five minutes of deliberation, returned a $4 million punitive damage award. Pursuant to the Elder Abuse and Dependent Adult Civil Protection Act, Martinez was awarded attorney's fees and costs which total approximately $600,000.
To date, Garcia & Artigliere has filed over 30 lawsuits against California skilled nursing facilities owned and operated by Shlomo Rechnitz through his maze of corporations and partnerships. Rechnitz is one of California's largest nursing home owners and is known for intentional understaffing, relentless marketing and sales practices to increase resident population, an ongoing practice of utilizing unqualified and untrained employees, and recruiting heavier care residents so the nursing homes could receive higher reimbursements.
TopVerdict recognizes U.S. law firms and attorneys who have obtained one of the highest jury verdicts, settlements or bench awards in the nation or an individual state. The California list is comprised of various case types that were tried either in state or federal courts.
View the full Top 50 Verdict list here.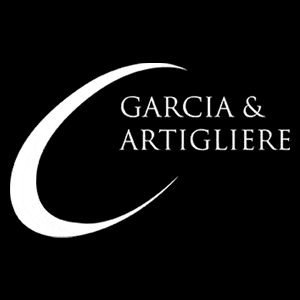 Our elder law attorneys are here to protect the elderly and to seek justice in their name. We handle elder neglect and nursing home abuse cases on a contingent fee basis, which means we charge no upfront costs and you pay no legal fees at all unless we are successful in recovering a settlement or award on your behalf. You have nothing to lose by giving us a call today.
Read more about Garcia & Artigliere.