Sexual Abuse Is More Common in Nursing Homes Than You Think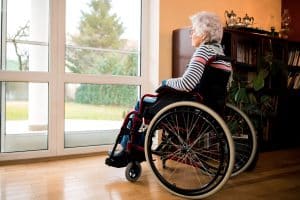 People who are unable to provide around-the-clock care for their elderly parent, grandparent, aunt, uncle, or in-law may need to place them into a nursing home. This is usually a very tough decision that requires a lot of thought as you are putting your confidence and trust into a facility and its staff to care for your elderly loved one.
Unfortunately, one of the most concerning thoughts that you likely have when making this decision is sexual abuse. This is because sexual abuse is more common in nursing homes than people usually imagine. However, you may be able to stay on top of this issue by knowing and being aware of the data, facts, and signs to look out for when it comes to elder sexual abuse.
What is considered elder sexual abuse?
According to the Centers for Disease Control and Prevention (CDC), elder sexual abuse is "forced or unwanted sexual interaction of any kind with an older adult," The CDC also explains that sexual abuse is any "unwanted sexual contact or penetration or non-contact acts such as sexual harassment." This means that if an elderly person who is 60 years of age or older is sexually touched in any unwanted way by another person, they are a victim of elder sexual abuse. Here are some examples of sexual abuse:
Unwanted touching/ hugging/ kissing
Sexual assault
Sexual battery
Rape or attempted rape
Taking sexual photos or videos
Forcing the victim to watch pornography
Forcing the victim to take off their clothes
While you may think that your elderly family member or loved one is most at risk for sexual abuse when they are around a stranger, the unfortunate reality is that elder sexual abuse offenders are usually caretakers, nursing home employees, nursing home residents, live-in aides, friends, and even family members. Nursing home residents are typically sexually abused by people they see often and trust the most.
Nursing home sexual abuse statistics and data in the United States
According to a recent report released by the World Health Organization (WHO), less than 2 percent of people reported sexual abuse in nursing homes. While you may think that this is great news, the truth is that sexual abuse is one of the most underreported forms of abuse in nursing homes. In fact, many people who commit this type of abuse in nursing homes often target elderly individuals who have severe illnesses and disabilities, such as dementia. The reason for this is because they may not remember or be physically or mentally able to inform anyone about the abuse, allowing the perpetrator to get away with their terrible crimes.
A recent study in the Cureus Journal of Medical Science stated that about seven percent of nursing home abuse is sexual, but it is believed that this percentage is still well below the actual amount of nursing home sexual abuse cases that occur each year.
An article in an issue of the Advocate Magazine explains that sexual abuse in nursing homes is a "hidden and unknown problem nationwide, and it has been a subject that has been rarely discussed in the media until recently." Some of the disturbing statistics mentioned in the Magazine include:
"About 80% of the time, the perpetrator of elder sexual abuse was a caregiver to the elder."
Around 75 percent of all elderly women rape victims live in nursing homes.
Women who are 75 and older and have dementia and other mental health conditions are at the highest risk of experiencing sexual assault in nursing homes.
Close to 75 percent of nursing home sexual assaults are witnessed by at least one person. This person is usually an employee or resident.
Around 30 percent of sexual assaults among the elderly are reported to the police.
More than 1,000 nursing homes have been accused of mismanaging sexual assault allegations.
About 500 nursing home facilities have been accused of not properly investigating and reporting signs of sexual abuse.
Who is most likely to become a victim of sexual abuse in a nursing home?
Any person is at risk of becoming a victim of sexual abuse in a nursing home at any time. However, there are certain factors that may increase an elderly person's chance of experiencing sexual abuse, such as:
Physically disabled, making them unable to walk or move around on their own
Mentally disabled, preventing them from being able to talk or communicate well
Dementia or another cognitive issue that keeps them from remembering certain things
Strained relationships and isolation from family members
Women residents are more at risk of being sexually abused in nursing homes than men, according to the National Center for Biotechnology Information.
Signs that a person may be a victim of elder sexual abuse
If your elderly loved one is unable to communicate, talk, or tell you about certain encounters that they have experienced in their nursing home facility, you may begin to wonder or already suspect sexual misconduct but are not completely sure. The good news is that if your loved one is being sexually abused, there will typically be some type of evidence left behind. However, these signs are usually physical or mental, which can easily be missed. The following are some of the signs you should keep an eye out for:
Infections or sexually transmitted diseases (STDs) that emerge with no explanations
Changes in mood, such as increased irritability, stress, anger, or frustration
Depression, anxiety, or PTSD
Bleeding in the genital area
Bruises on the legs, thighs, and genitals
Blood on pieces of clothing with no explanations
New problems with walking or sitting
Socially withdrawn
Showing signs of fear around certain employees, caregivers, or residents
Changes in sleep patterns or nightmares
Trouble using the restroom and changes in urine color
Fear of being alone
If you believe that your elderly loved one is being sexually abused, please reach out to Garcia & Artigliere right away. Our nursing home sexual abuse lawyers will provide guidance on where to get the best possible medical treatment for your elderly family member as well as ensure that you have successfully reported the abuse to authorities. We believe in holding nursing homes accountable for their negligent actions, and we will take all appropriate steps to secure maximum compensation for your loved one's injuries and losses. Contact us today to get the legal assistance you need to give them a better quality of life and the justice they deserve. Our team is ready and available to take your case at our offices in Long Beach, Los Angeles, Phoenix, and New Orleans.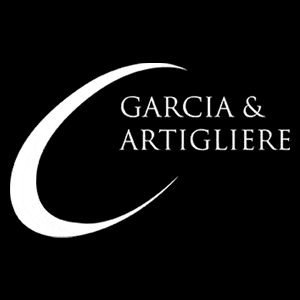 Our elder law attorneys are here to protect the elderly and to seek justice in their name. We handle elder neglect and nursing home abuse cases on a contingent fee basis, which means we charge no upfront costs and you pay no legal fees at all unless we are successful in recovering a settlement or award on your behalf. You have nothing to lose by giving us a call today.
Read more about Garcia & Artigliere.