How to Report Elder Abuse in Louisiana
Nearly a million Louisiana residents are aged 65 or older. Tragically, these seniors are at risk of elder abuse, neglect and financial exploitation, especially if they live in a nursing home. ElderGuide ranks Louisiana's nursing homes as 43rd in the United States, citing the state's poor staffing levels and the number of patients with bedsores.
Elder abuse is a harsh reality in Louisiana, which means we all must do our part to identify and report it. If you believe a senior in your life has been abused in a nursing home, by a home health aide, by a scammer who targets the elderly, or by another perpetrator, there are several Louisiana organizations that are available to help.
How to Identify Elder Abuse
Before making a report of elder abuse, you should understand the common signs of abuse and neglect. This can help verify your suspicions and ensure that you have enough information to provide to the reporting agency.
Elder abuse often looks like:
Physical injuries such as bruises, burns and cuts
Mood swings, withdrawal and signs of depression
Unusual financial activity
Bedsores
Weight loss
A decline in hygiene
A rapid decline in existing conditions or development of new conditions
Use of restraints
Staff not being transparent
If you believe a loved one is being abused, start keeping a dated log of your observations and take photos of any visual signs. This evidence will be very helpful to the agency that investigates your claims.
Who Can Report Elder Abuse?
Anyone who experiences, witnesses or suspects elder abuse can file a complaint. If the victim is capable of filing a complaint for themselves, they can make a report directly. In most cases, a family member, friend or other loved one files a complaint on behalf of the victim. However, anyone who has contact with the victim can make a report. This includes doctors, nursing home staff, patient advocates, custodians, volunteers and even other nursing home residents. Whistleblowers should be aware that state and federal laws protect them from retaliation for reporting elder abuse.
Where You Can File an Elder Abuse Claim in Louisiana
There are several agencies you can contact to report elder abuse. These include:
Louisiana Long-Term Care Ombudsman: Louisiana's ombudsmen work to serve the interests of seniors and promote the rights of people living in nursing homes. They have the authority to investigate and resolve complaints made against a nursing home or assisted living facility. All reports are confidential.
You can find your local office online or contact the state office at 225-342-9723. Ombudsmen also visit nursing homes frequently, so you may be able to arrange an in-person meeting to make your report.
Louisiana Department of Health (LDH): The LDH's Health Standards Section is the organization that controls the licensure of nursing homes (and all healthcare facilities) in Louisiana. It also works with the Centers for Medicare and Medicaid Services (CMS) to conduct surveys and investigations of nursing homes. The LDH can investigate all complaints against healthcare providers working in a licensed facility.
To make a report to LDH, you can call their Louisiana nursing home abuse hotline at 888-810-1819 or make a complaint online. The LDH will provide a written determination approximately 30 days after the complaint is filed.
Louisiana Elderly Protective Services (EPS): EPS is a state program that investigates reports of abuse, neglect, exploitation and extortion against people 60 and older. It is a part of the Governor's Office of Elderly Affairs, which also administers the state ombudsman program and several community programs designed to support seniors. Unlike Louisiana's Long-Term Care Ombudsman Program and the Louisiana Department of Health, EPS will investigate claims of abuse against seniors who do not live in nursing homes or other licensed healthcare facilities. You can make a report to EPS by calling 1-833-577-6532.
Local Law Enforcement: If your loved one is in immediate danger, call 911. You can also report ongoing abuse to the police, who can help determine whether criminal charges should be pursued.
Administration on Aging Eldercare Locator: The Eldercare Locator is a public service available to seniors nationwide. If you aren't sure which local organization to contact to report elder abuse, the Eldercare Locator can refer you to the correct agency and provide other supports and resources. Their hotline is available Monday through Friday from 9 am to 8 pm Eastern Time at 1-800-677-1116.
What to Include in Your Report
When you file a report of elder abuse, the agency you contact will ask for information about the incident and any evidence you have gathered. The more detailed information you can provide, the more likely it is that your claim will be investigated and resolved quickly and satisfactorily.
If you can, be prepared to provide:
The name of the facility or location where the abuse occurred
The names and titles of any healthcare providers or staff involved
The date of the onset of abuse and any subsequent incidents
The nature of the abuse
Financial records (if the abuse was financial)
Any written or visual evidence
Louisiana has hundreds of professionals who are trained to identify, investigate and put a stop to elder abuse, but they can't be everywhere all the time. You can help keep your loved ones—and all seniors—safe by reporting elder abuse and neglect as soon as you suspect it. Your report may be the final evidence that an elder abuse agency needs to force a nursing home to improve its care, remove an abusive healthcare provider from their position of power, or shut down a negligent facility. When it comes to elder abuse in Louisiana, your voice matters.
Contact a Nursing Home Abuse Lawyer
An experienced nursing home abuse lawyer can provide a wealth of resources to help you protect your loved one and determine whether to file a nursing home abuse lawsuit. Since 1993, Garcia & Artigliere have been protecting our most vulnerable by being leaders in elder and nursing home abuse litigation. Garcia & Artigliere have obtained more than $3 billion in results for its clients. Contact us today for more information at 800-281-8515.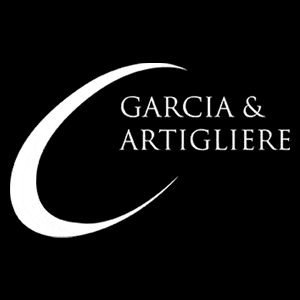 Our elder law attorneys are here to protect the elderly and to seek justice in their name. We handle elder neglect and nursing home abuse cases on a contingent fee basis, which means we charge no upfront costs and you pay no legal fees at all unless we are successful in recovering a settlement or award on your behalf. You have nothing to lose by giving us a call today.
Read more about Garcia & Artigliere.