Garcia & Artigliere Files Suit Against Unlicensed Nursing Home Owner for Gross Mismanagement
A license denial was not enough to keep defendant Shlomo Rechnitz from guiding the operations California skilled nursing facilities including the Healthcare Center of Bella Vista. His management choices have raised concerns among more than one party: The facility has already faced lawsuits alleging understaffing, and in 2018 received 2 DPH enforcement actions (most nursing homes did not receive any). Garcia & Artigliere introduced another legal concern recently, filing a lawsuit on behalf of a patient who was sent to the ICU only a month into his stay and passed away soon after.
The patient was admitted to the Healthcare Center of Bella Vista after a pacemaker surgery in mid-November of 2019. Just one month later, the same patient was returned to the hospital with an E. coli infection that had spread from his urinary tract to his bloodstream. The suit claims this infection directly forced him to endure pain and agony during the last few days of his life. His family is now seeking damages for the injustices visited on him by the home.
Garcia & Artigliere's complaint alleges the Healthcare Center of Bella Vista was nothing but a money-making venture for its owner and managers. The facility's ownership was masked by a shell corporation that allowed the unlicensed Mr. Rechnitz to maintain full control while misleading patients and state officials. Under his leadership, the suit claims, the facility did not have enough staff to adequately care for the high-need patients in residence. Continued negligence likely led to the deterioration of the patient's health and his eventual death.
His family is counting on the courts to award restitution for the pain and suffering caused by the alleged mistreatment, the patient's loss of dignity, and the mental abuse he withstood at the hands of inattentive staff. You may be able to help them receive justice: If you or someone you know has knowledge or evidence regarding staffing or care deficits at the Healthcare Center of Bella Vista, Garcia & Artigliere asks you to reach out.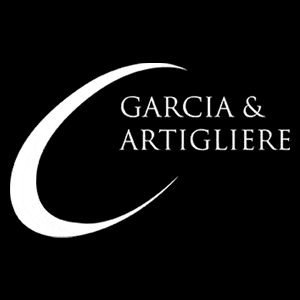 Our elder law attorneys are here to protect the elderly and to seek justice in their name. We handle elder neglect and nursing home abuse cases on a contingent fee basis, which means we charge no upfront costs and you pay no legal fees at all unless we are successful in recovering a settlement or award on your behalf. You have nothing to lose by giving us a call today.
Read more about Garcia & Artigliere.