Garcia & Artigliere Acquires $2,200,000 Verdict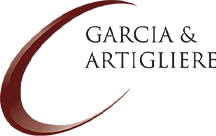 Garcia & Artigliere is proud to announce that on September 14, 2023, with partner Matthew M. Coman serving as lead counsel and being assisted by the firm founding partner Stephen M. Garcia, the firm acquired a verdict in Lafayette, Louisiana of $2,200,000 against Defendants  LTAC of Louisiana, LLC d/b/a "AMG Specialty Hospital," and Acadiana Management Group, LLC, respectively, for injuries caused by the negligence of the two (2) defendants.
The sizable verdict came after extensive pre-trial litigation and discovery practice including 26 depositions and robust pre-trial motion practice including unsuccessful attempts by Defendant AMG to convince the trial and appellate courts to dismiss the suit against Defendant AMG, Acadiana Management Group, LLC, the management group which was alleged to have been the administrative and financial manager of the hospital was held accountable for its administrative negligence. Throughout the litigation, the Plaintiff maintained her right to pursue and present to the trial jury both causes of action, ordinary negligence against Defendant AMG and medical malpractice against Defendant AMG Specialty Hospital.
As Mr. Coman commented, "For far too long these so called 'managers' have poorly administered  care facilities here in Louisiana, siphoning off, from hospitals that have common ownership monies  under the guise of 'management fees' which were actually funds required for proper patient care. Then to compound their misconduct these same 'management companies' then claim, as did AMG here, that they are entitled to the archaic protections of the Louisiana Medical Malpractice Act all while conceding that they are not health care providers.  Such inapplicable protections under the Act include an unfair damage cap of $500,000 dollars that has remained the same exact dollar figure since 1975 without any adjustment for inflation of cost of living.   We set about when we filed this case three and a half years ago to hold this management company accountable for their failures and administrative negligence as allowed under Louisiana law. They threw everything at us and for near three and a half years we stayed the course to acquire true justice for Mr. and Mrs. Jones and we did so. This is a very special moment in my career and more importantly, a very special day for Louisianans who can now hold accountable these management companies, who admittedly are not health care providers but who divert money from the related party entities to their own already swollen bank accounts rather than utilize these required monies for necessary patient care."
Mr. Garcia stated, "I am proud to have been a guest in the Courts of the great State of Louisiana and assisted Matt in serving Mrs. Jones in her quest for justice for the injuries she and her husband suffered at the hands of these defendants.  Now more than ever, it is vital to our aging population that providers and their related party business operations properly fund and resource the providers and that those providers deliver, at a minimum, standard care.  Otherwise, profit and carelessness will only continue to lead to tragic and deadly results, as it did here.  Mr. Garcia added, "Our firm is greatly appreciative of the hard work and dedication of the jury and Court.  Our firm will continue advocating for the aged and vulnerable population groups here in Louisiana and wherever our services are needed."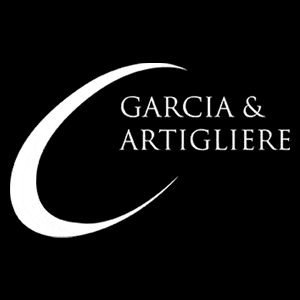 Our elder law attorneys are here to protect the elderly and to seek justice in their name. We handle elder neglect and nursing home abuse cases on a contingent fee basis, which means we charge no upfront costs and you pay no legal fees at all unless we are successful in recovering a settlement or award on your behalf. You have nothing to lose by giving us a call today.
Read more about Garcia & Artigliere.