Attorney Stephen Garcia Featured in Lawdragon's "Lawyer Limelight"
As one of the most respected legal media companies in the country, Lawdragon publishes comprehensive annual legal guides and editorial features to highlight top attorneys. At Garcia & Artigliere, we're delighted to share that our senior partner Stephen Garcia has once again been featured in an article for Lawdragon's "Lawyer Limelight" series, in honor of his groundbreaking work on behalf of the elderly.
Written by Alison Preece, the article takes an in-depth look at Attorney Garcia's storied career fighting for elder abuse victims. After founding The Law Office of Stephen M. Garcia as a criminal defense lawyer, Attorney Garcia found his true calling in helping seniors and their families fight back against institutional elder abuse at nursing homes. When his firm was acquired in 2001, he went on to build the full-service litigation firm Garcia & Artigliere in 2003 – and since then, he has served as counsel on behalf of consumers in matters leading to over $1.2 billion dollars in recoveries.
In the article, Attorney Garcia shares some of the significant challenges facing his legal team, as well as unsettling long-term trends he sees in the nursing home industry. He also explains why he decided to focus his practice on elder abuse and neglect, noting that for nursing homes, "…it is far better and simpler and more honorable for them to put the money into a more appropriate level of care to their residents than to pay lawyers. And hence, the civil justice system is invaluable in bringing about important change."
Now honored three times over with selections to the Lawdragon 500, Attorney Garcia has long been celebrated for his achievements on behalf of elder abuse, nursing home abuse, and medical malpractice victims. Attorney Garcia has also been recognized in Lawdragon's "Lawyer Limelight" series before and was featured in a 2009 article on elder rights in California.
At Garcia & Artigliere, our legal team would like to congratulate Attorney Garcia for this important feature. By setting the standard for ethical civil representation and persevering on behalf of our injured clients, Attorney Garcia has inspired a strong culture of justice at our law firm, one that will continue for many years to come.
Need to speak with an award-winning nursing home abuse attorney? Call our team at today at 800-281-8515.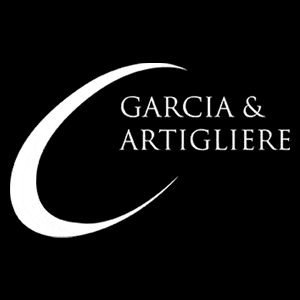 Our elder law attorneys are here to protect the elderly and to seek justice in their name. We handle elder neglect and nursing home abuse cases on a contingent fee basis, which means we charge no upfront costs and you pay no legal fees at all unless we are successful in recovering a settlement or award on your behalf. You have nothing to lose by giving us a call today.
Read more about Garcia & Artigliere.