$550,000 Settlement Acquired on Behalf of Elderly Man Who Was Allowed to Suffer From Falls and a Fracture in a Southern California Skilled Nursing Facility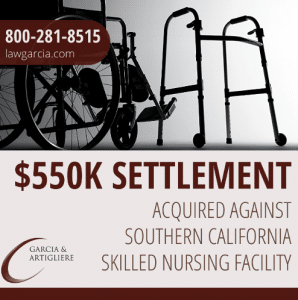 Garcia & Artigliere lawyers Stephen M. Garcia and Bill Artigliere teamed to acquire a $550,000 settlement on behalf of an elderly man who was allowed to suffer from falls and a fracture in a Southern California skilled nursing facility.
Mr. Garcia noted, "These defendants and their lawyers played the delay game of arbitration, apparently believing that would deter our efforts to acquire justice on behalf of our client. They succeeded in some respects as the Plaintiff died during the arbitration delays. However, they clearly thought we would wane in our efforts to hold them accountable for their abuse of our client. They were wrong; we waited them out and stayed diligent. This abuse of the arbitration process by long-term care providers to delay litigation and disallow abused elders from acquiring justice is shameful but ultimately, in the face of strong and diligent advocacy, ineffective. We will continue to fight these improper tactics on behalf of our clients and eventually, over the efforts of the defense, acquire justice on their behalf."
If you believe your elderly loved one has experienced any type of abuse or mistreatment, our nursing home and elder abuse attorneys are here to help. Call or contact our offices today for a free, confidential consultation. You will pay no upfront costs and no attorney fees unless we win. Se habla español.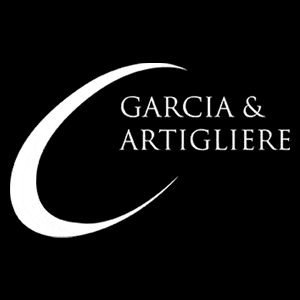 Our elder law attorneys are here to protect the elderly and to seek justice in their name. We handle elder neglect and nursing home abuse cases on a contingent fee basis, which means we charge no upfront costs and you pay no legal fees at all unless we are successful in recovering a settlement or award on your behalf. You have nothing to lose by giving us a call today.
Read more about Garcia & Artigliere.