$2.45 Million Settlement Secured on Behalf of Elderly Client in Medical Malpractice Case
Garcia & Artigliere elder abuse lawyers Stephen M. Garcia and William M. Artigliere secured a $2,450,000.00 settlement for their client, a 69-year-old man who suffered injuries due to the negligence of a hospital and its staff.
The Plaintiff was admitted to the Defendant Hospital's emergency department (ED) on July 23, 2019 by ambulance for complaints of right arm and leg weakness which began one hour prior to his arrival. He was seen and evaluated by the Defendant ED Physician and a code stroke was called as the Plaintiff exhibited obvious stroke symptoms. A CT acute stroke and CTA scan were ordered and performed. The CTA was misread by the Defendant Radiologist who created an incorrect report. The Defendant "Tele-neurologist" evaluated the patient over video and made two stroke diagnoses, one correct and one incorrect. The Defendant "Tele-neurologist" never reviewed the CTA, just the inaccurate report, and suggested to the ED Physician to consult with neuro-interventional radiology as the hospital's ED did not have these capabilities. Rather than call the transfer center of the larger, related hospital as is protocol, the ED Physician called the floor directly and spoke with Defendant Resident Student Physician. The ED Physician read the incorrect results of the CTA to the Resident Student Physician who advised the ED Physician to not transfer the Plaintiff. The Plaintiff was transferred the following day, but it was too late to perform neuro-interventional radiology on the 100% large vessel occlusion in his middle cerebral artery.
If you or a loved one has been the victim of elder abuse or medical negligence, contact our attorneys at (800) 281-8515 for a free case consultation.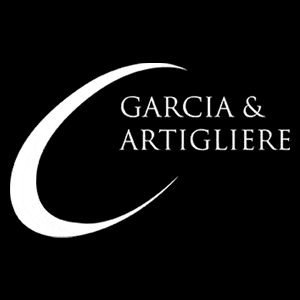 Our elder law attorneys are here to protect the elderly and to seek justice in their name. We handle elder neglect and nursing home abuse cases on a contingent fee basis, which means we charge no upfront costs and you pay no legal fees at all unless we are successful in recovering a settlement or award on your behalf. You have nothing to lose by giving us a call today.
Read more about Garcia & Artigliere.