$1.625 Million Settlement Acquired Against Southern California Residential Care Facility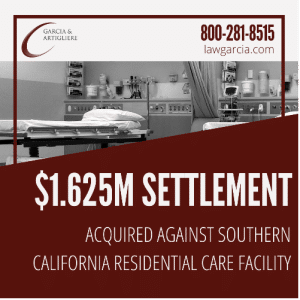 As trial was nearing, Garcia & Artigliere attorneys Stephen M. Garcia and Bill Artigliere acquired a settlement of $1.625 million against a Southern California Residential Care Facility for the Elderly that allowed an 83-year-old woman to develop a pressure injury on her left hip.
Garcia & Artigliere rejected many offers of settlement and, in fact, declined to deter from trial preparation to engage in a mediation until the full amount of the one-million-dollar insurance policy was tendered as an offer of settlement.
Artigliere stated, "It was important that the defendant facility reach into their own money rather than just insurance money, to settle the case. We are hopeful that in being required to do so, they will recognize the significance and pain caused by their misconduct and alter the way they care for our elders into the future."
If you believe your elderly loved one has experienced any type of abuse or mistreatment, our nursing home and elder abuse attorneys are here to help. Call or contact our offices today for a free, confidential consultation. You will pay no upfront costs and no attorney fees unless we win. Se habla español.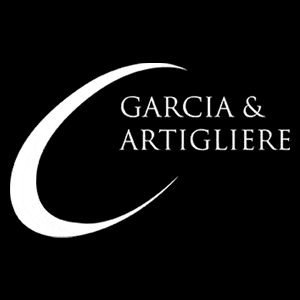 Our elder law attorneys are here to protect the elderly and to seek justice in their name. We handle elder neglect and nursing home abuse cases on a contingent fee basis, which means we charge no upfront costs and you pay no legal fees at all unless we are successful in recovering a settlement or award on your behalf. You have nothing to lose by giving us a call today.
Read more about Garcia & Artigliere.