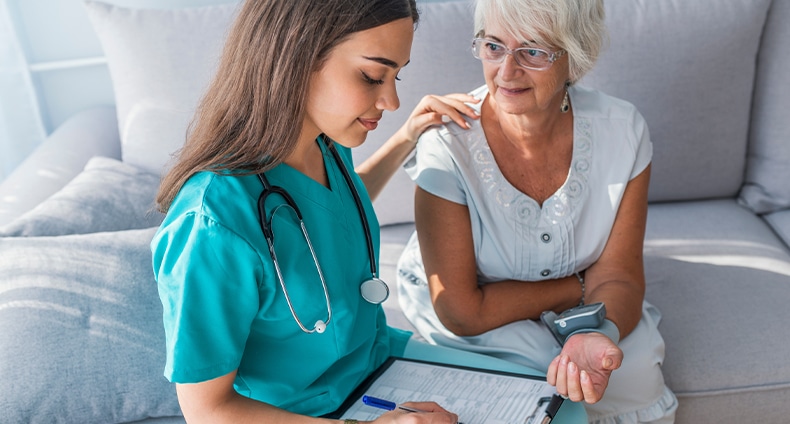 NO RECOVERY NO FEE

Free Case Review
Phoenix Delayed Stroke Treatment Lawyers – Private Caretakers
Strong advocacy when Arizona caretakers fail to provide timely care for strokes
Personal caretakers in Phoenix need to know the signs and symptoms of strokes. While the elderly are more prone to strokes, anyone of any age may have a stroke – especially if they have heart disease, diabetes, smoke, or lead a sedentary lifestyle. Delays in recognizing a stroke and obtaining immediate medical care can cause cognitive impairment, paralysis, difficulty swallowing, emotional difficulties, and other complications that may last a lifetime. Delayed stroke treatment may be fatal.
At Garcia & Artigliere, our Phoenix delayed stroke treatment lawyers are skilled at showing caretakers acted neglectfully by failing to have procedures in place to identify strokes and obtain prompt medical care. Our Arizona elder abuse and neglect lawyers work with cardiologists, neurologists, and other physicians who understand why a home healthcare provider, an adult services agency, a guardian, or any other private caretaker should be held accountable for not helping the person in their care obtain the critical and timely care they need.
NO RECOVERY NO FEE

Free Case Review
How can we help?
What treatments can help stroke patients in Phoenix?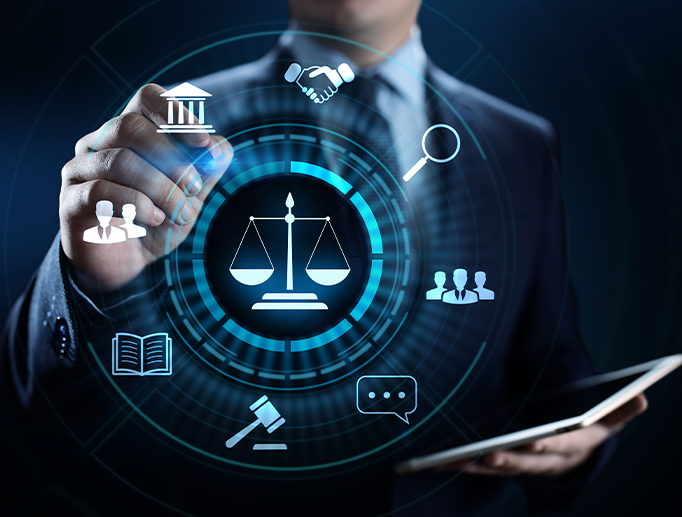 What is a stroke?
The Mayo Clinic defines two types of strokes:
An ischemic stroke occurs when the flow of blood to the brain is interrupted or reduced, "preventing brain tissue from getting oxygen and nutrients." Brain cells can start to die in minutes. Fatty deposits that build up in blood vessels or blood clots are common causes of ischemic strokes.
A hemorrhagic stroke occurs when a blood vessel in the brain ruptures or leaks causing the brain to bleed and causing damage to the cells of the brain.
A third type of stroke, a ministroke, is a transient ischemic attack (TIAs). While TIAs generally do not cause permanent harm, they usually forecast the patient will have a full stroke in the near future.
Any type of stroke is a medical emergency. Private caretakers in Phoenix need to know how to respond. Competent responses include recognizing the signs and symptoms of a stroke and arranging for an ambulance or other emergency medical transport services so the person can be taken to a local ER and so life-saving care can be provided on route to the hospital if necessary. Private Arizona caretakers should also be in immediate contact with the personal physician of the person in their care.
What signs of a stroke should private caretakers in Phoenix anticipate?
Stroke and TIA symptoms include:
Paralysis or numbness of the face, leg, or arm – often on just one side of the body.
Blurred visions, double vision, or other vision problems in one or both eyes
Communication difficulties – both understanding and speaking
A sudden serve headache which may be accompanied by dizziness, vomiting, dizziness, or a change in consciousness.
The Barrow Neurological Institute in Phoenix recommends that caretakers apply the following mnemonic BE FAST test:
Check the ability of the person to keep their balance while walking.
Examine if the person is having vision difficulties.
Determine if the person's face droops when you ask them to smile.
See if one arm drifts downward when the person is asked to raise both arms.
Determine if the person's speech is strange or slurred.
Call 9-1-1 immediately if any of the above signs are present.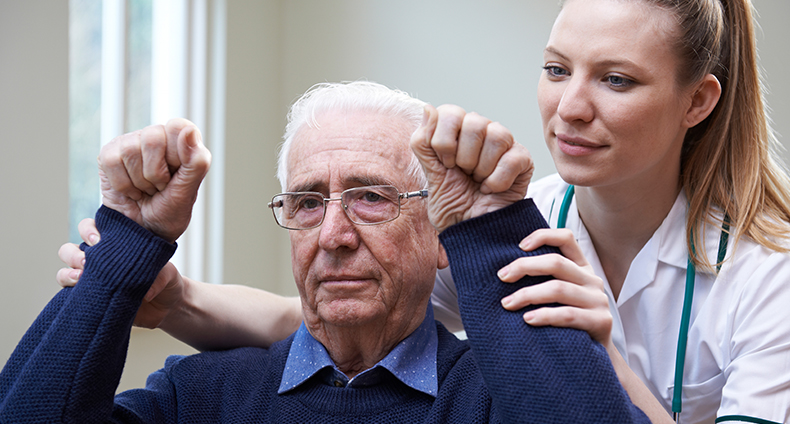 What is tPA, or tissue plasminogen activator?
The Mayo Clinic states that ischemic strokes require that physicians restore the flow of blood to the brain quickly. Medications that can break up the clot generally must be given within 4.5 hours from the onset of symptoms. The medications are given intravenously. Prompt medication treatment can increase the odds of survival and reduce complications.
The "gold standard" medication that is usually given to ischemic stroke victims is recombinant tissue plasminogen activator (TPA). This drug helps to restore the flow of blood by dissolving the clot. The physician will determine whether TPA is appropriate.
Other ischemic treatments focus on treating the stroke "directly inside the blocked blood vessel" through the use of other medications and removing the clot with a stent retriever.
"Emergency treatment of hemorrhagic stroke focuses on controlling the bleeding and reducing pressure in the brain caused by the excess fluid."
When is a private caretaker responsible for injuries or deaths due to delayed stroke care?
Private caretakers of seniors, children, and adults of any age should know the signs and symptoms of a stroke and act quickly if necessary. Our Phoenix delayed treatment of stroke lawyers are skilled at showing:
The caretaker owed a duty of care to a Phoenix resident
That the care was breached by failing to have policies in place to respond to stroke and failing to act according to those policies
The senior or other person suffered harm to delays in stroke care
Private caretakers may include home-health aides, adult daycare centers, various healthcare agencies, physicians, individuals with a medical power-of-attorney, and other private caretakers.
At Garcia & Artigliere, our lawyers are skilled at convincing insurance companies and juries that a private caretaker:
Failed to recognize the signs and symptoms of a stroke in someone in their care
Did not call 9-1-1 immediately
Did not arrange for immediate emergency medical transport
Did not inform the doctor of the person in their care or the local hospital that the person may have suffered a stroke
Ignored or failed to respond to any complaints made by the person in their care
How much is my Arizona delayed stroke treatment claim worth?
Our Phoenix delayed stroke treatment lawyers work with medical specialists and rehabilitation specialists to understand all the ways delays in stroke treatment caused your loved one harm, the cost of their medical care, and all the ways their life is now more difficult.
We demand compensation for the patient's current and future:
Medical costs
Physical pain and emotional suffering
Loss of function of any body part
Cognitive difficulties
Loss of quality of life
Any financial damages
Our Phoenix trial lawyers also file wrongful death complaints if a loved one died due to delays in stroke treatment by a caretaker. We'll explain who can file the claim and who the beneficiaries are. The damages in an Arizona wrongful death claim include reimbursement of any funeral or burial costs:  the loss of financial support the loved one would have provided; and the loss of personal support including love and companionship the loved one would have shared.
Do you have a stroke negligence lawyer near me?
At Garcia & Artigliere, our Phoenix delayed stroke lawyers have 150+ years of experience fighting for clients nationwide who have suffered personal harm, often life-changing harm. We understand the unique challenges involved when private caretakers delay stroke care for the people they are responsible for helping. We'll answer all your questions and guide you through each phase of the claims process.
Contact Garcia & Artigliere now if your loved one suffered harm because a private caretaker in Arizona delayed stroke care
Private caretakers have a legal or contractual duty to competently help the people in their care. At Garcia & Artigliere, our Phoenix delayed stroke lawyers understand why tPA is a critical treatment for stroke victims and why the medication must be administered within hours of the onset of stroke symptoms.
To hold private caretakers responsible for delayed tPA treatments or other emergency stroke treatments, call or contact our offices now to schedule a free, confidential consultation. We maintain additional offices in Los Angeles, Long Beach, Louisville, and New Orleans. We only receive compensation if we successfully handle your case.
Se Habla Español.