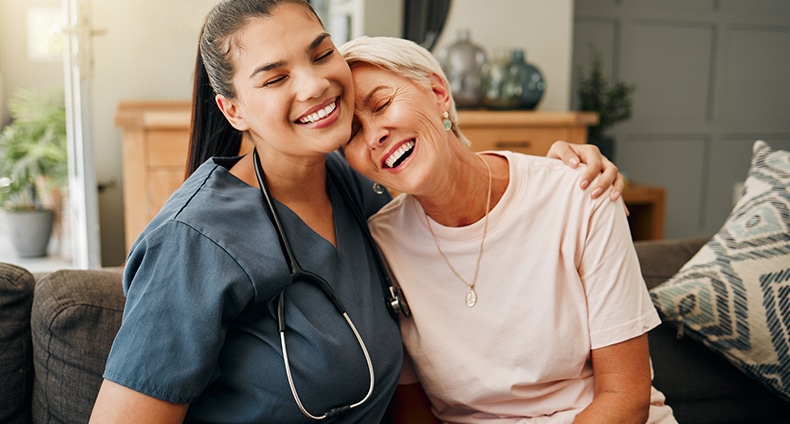 NO RECOVERY NO FEE

Free Case Review
Los Angeles Delayed Stroke Treatment Lawyers – Private Caretakers
Holding medical professionals in California liable for their failure to treat strokes
Stroke victims need immediate medical attention to give them the best chance for a long healthy life. Delays in stroke treatment in Los Angeles can cause paralysis, cognitive impairment, severe disabilities, and death. At Garcia & Artigliere, our Los Angeles delayed stroke treatment lawyers understand the unique issues involved when private caretakers delay the treatment of a stroke.
Our California delayed stroke care lawyers understand what safety policies each type of caretaker should have in place when the person in their care shows the signs and symptoms of a stroke – starting with knowing what those signs and symptoms are. Our elder abuse and neglect lawyers work with doctors who understand what medical mistakes were made and how those mistakes should have been prevented. Call us today if someone you love suffered disabilities or tragically died due to delays in stroke care.
NO RECOVERY NO FEE

Free Case Review
What is a stroke?
The US National Institutes of Health (NIH) classifies strokes that affect people of any age as follows:
Ischemic stroke. Almost 90 percent of strokes are ischemic strokes. These strokes occur when the flow of blood to the brain is blocked which prevents the brain from getting the oxygen and nutrients it needs. Without these chemicals, brain cells can start to die within minutes.
Hemorrhagic stroke. This type of stroke occurs when the brain starts to suddenly bleed. The bleeding places pressure on the brain cells and damages those cells.
The National Institutes of Health identifies a third type of stroke, a ministroke called a transient ischemic attack (TIAs). TIAs require emergency care too. They are warnings that a person of any age is likely to have a stroke in the near future. Anyone who is having a stroke needs fast emergency care to prevent cognitive impairment, paralysis, cognitive difficulties, other disabilities, and death.
Private caretakers, individuals, and businesses who are authorized to care for a person can be held responsible if they don't know the signs and symptoms of a stroke and don't arrange for an ambulance or emergency medical transport services to transport the person to the hospital in a vehicle that can also provide life-saving care if necessary.
What stroke symptoms should private caretakers in Los Angeles review?
The signs of a stroke or a TIA include:
A severe headache
Difficulty seeing, walking, and communicating
Confusion
Sudden weakness or numbness in the face, arm, or leg - usually on one side of the body
Difficulties with balance and coordination difficulties
Dizziness
The NIH recommends that caretakers use the FAST test to help analyze whether the person in their care is having a stroke. FAST is an acronym for the following:
Face. The caretakers should ask the person in their care to smile. A sign of a stroke is if one side of the face droops.
Arms. Ask the person in their care to raise both arms. If one arm drifts downward, that's a sign of a stroke.
Speech. Ask the person in their care to repeat a simple phrase. Slurred or unusual speech indicates a stroke.
Time. Take the time to call 9-1-1 right away if any of these or other tests indicate the person in the caretaker's care is having a stroke. Early treatment is a priority.
Stroke complications include blood clots, brain swelling, muscle weakness, loss of mobility, lack of bowel or bladder control; loss of bone strength; and loss of vision, hearing, or touch; communication difficulties, pneumonia, and difficulty swallowing.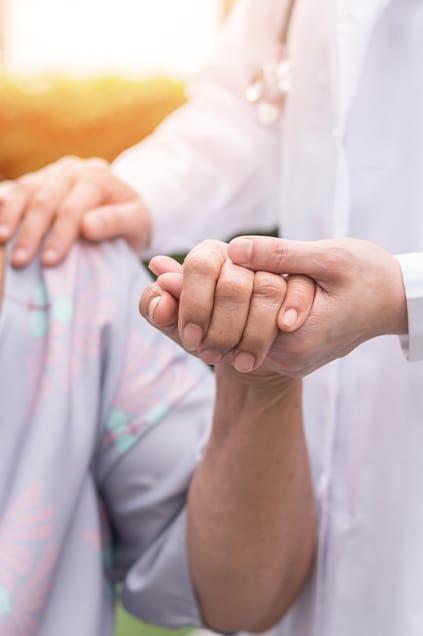 What is tPA, or tissue plasminogen activator?
The clot-busting medication tPA (tissue plasminogen activator) is "the first treatment for acute ischemic stroke to receive Food and Drug Administration (FDA) approval." tPA should be administered within the 3 hours of the stroke (4.5 hours in some cases at the utmost). Timely tPA treatment "helps to restore blood flow to brain regions affected by a stroke, thereby limiting the risk of damage and functional impairment."
The risk of permanent injuries may increase dramatically if tPA is not timely administered to patients who have had an ischemic stroke.
When is a private caretaker responsible for delays in the treatment of stroke?
Individual caretakers who have a duty to provide healthcare for the people in their charge need to know the signs and symptoms of a stroke and take prompt action. Our Los Angeles delayed treatment of stroke lawyers will explain which caretakers have a duty of care. Private caretakes may include individuals with a medical power-of-attorney, home-health aides, adult daycare centers, and other private caretakers
At Garcia & Artigliere, our lawyers work to show a private caretaker is liable for delayed stroke treatment harm or death if the caretaker:
Does not recognize the signs and symptoms of strokes.
Fails to call 9-1-1 immediately.
Fails to tell the physician or hospital that their patient has suffered a stroke.
Ignores any complaints made by the person in their care.
What is the value of my California delayed stroke treatment claim?
Our Los Angeles delayed stroke treatment lawyers demand compensation from private caretakers when their neglect results in an avoidable injury, disability, or death. We demand compensation for the patient's:
Current and future medical expenses including emergency care, hospital care, doctor visits, physical therapy, occupational therapy, psychological therapy, medications, and assistive devices
Physical pain and emotional suffering
The loss of vision, speech, or any other bodily function
The loss of the senior's quality of life
Our Los Angeles trial lawyers file wrongful death complaints on behalf of the families when delayed stroke care causes the death of a loved one. Wrongful death damages in California include compensation for funeral and burial expenses; the loss of financial support the decedent would have provided; and the loss of companionship, guidance, and comfort the decedent would have provided.
Do you have a stroke negligence lawyer near me?
At Garcia & Artigliere, our Los Angeles delayed stroke lawyers have thousands of clients nationwide obtain just recoveries for abuse and neglect. We understand why strokes happen, why delay is critical, and what steps should have been taken to quicken the care the stroke needed.
Call Garcia & Artigliere today if a private caretaker in California caused your loved one harm
Private caretakers have a duty to protect the health of the people they care for. At Garcia & Artigliere, our Los Angeles delayed stroke lawyers understand why tPA must be administered quickly, what other stroke treatments require immediate care – and the consequences if that stroke treatment is delayed or denied.
To assert your right to hold private caretakers responsible, call or contact our offices now to schedule a free, confidential consultation. We maintain additional offices in Long Beach, Louisville, New Orleans and Phoenix. We represent clients across the United States. There are no upfront costs. We don't receive compensation unless your case settles or this is a verdict in your favor.
Se Habla Español.
Additional services for victims of delayed treatment of strokes in Los Angeles